We Forked Out The Fee For Lindsay Lohan's New 'Lifestyle Website' & This Is What We Got
Former child star turned convicted felon Lindsay Lohan continues to make big moves in her career comeback.
First, Lohan announced a new TV series (where she's repping a new bob btw) and has now launched her very own lifestyle website. How fetch!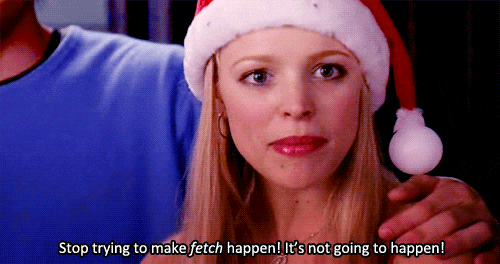 It's hosted on Preemium, a paywall platform giving visitors access to exclusive content from celebs (or at least those who need the cash). Through the site, Lohan is claiming that her fans:
"will get personal diaries, video updates, exclusive personal photos, breaking news, fashion and beauty tutorials, shopping guides, behind the scenes content and much more"
We figure it's a kind of combination between Gwyneth Paltrow's eternally pretentious Goop, mixed in with a bit of the Kardashian's beauty/lifestyle website. Basically, you can expect subtly condescending tips trying to convince poor people that they can live 'better' lives by latching on to fads like 'vaginal steaming'.
But, before you get too excited, you have to pay for access. It'll set you back $2.99 dollars a month for a subscription. This begs the question: what's on it and is it worth the price of an extra large sausage roll?
Well for that, Lohan proudly exclaims her sales pitch:
"I will give you access to all my exclusive content and tell you all my secrets and breaking news before anyone else"
Lindsay has surely saved up a lifetime of lessons, from her short-lived movie career, even shorter-lived pop stardom, to her brushes with the law. With the inescapable urge to discover Lindsay's "secrets", we forked out the fee to become a member of the elite Lohan clan.
I've never felt more alive.
However, what we found was a sad, self-conscious website that looks like it was fashioned in 2007. It kind of feels like someone's first attempt at using Tumblr, without any familiarity of the platform, or hey, the internet for that matter.
While we can't legally republish our screenshots of the exact posts, Preemium does tease fans with some blurred out screenshots which we'll use to explain what we found behind the pay-wall.
Lindsay introduced her new page, as "a period of renewal and that's why I deleted all my posts from Instagram".
It's worth noting Lindsay's Instagram is back up and filled with similar pics. Awkward.
But what will this period of renewal look like? A lot like Instagram. It's mostly just an odd collection of selfies.
Not satisfied with that? There's many more selfies…
Now just when you thought this was the kind of content you could get FOR FREE. Wait, here's a 35 second grainy iPhone video of Lindsay being photographed with some shirtless rando.
Then, there's another video from the exact same photoshoot:
Hold up, there is a pic of Lindsay with Whoopi Goldberg – sadly, we cannot republish that. Sorry. You can imagine it for yourself or enjoy an artists impression:
Yep. That's about it. That is all that's on Lindsay's new subscription-based lifestyle website: a few selfies, two crappy videos and a photo of Li-Loh with Whoopi Goldberg.
Thank you Lindsay. That's $3 dollars well spent.
*Immediately cancels subscription and orders an extra large sausage roll*
Get Punkee's Bachelorette Recap Alerts!