We Ranked Fried Chicken In Sydney From Finger Lickin' Good To God Tier
Who doesn't love crunchy, piping hot, well-seasoned fried chicken? Fried chicken is one of those meals that just pleases the crowd.
It's delicious, delectable, and can be shared with the whole fam. It is also a very versatile dish and many cultures have their own spin on the classic meal like Korean fried chicken, chicken karaage and my all-time favourite, Filipino icon Jollibee.
Luckily, the Australian food scene is extremely diverse, giving Aussies access to many different kinds of crispy goodness, and given July is the month of National Fried Chicken day (it falls on the 6th of July for those curious), I had to try and rank all of the fried chicken in my area from finger-licking good to God tier.
Also quick shoutout to my Punkee and Junkee friends who helped with the ranking!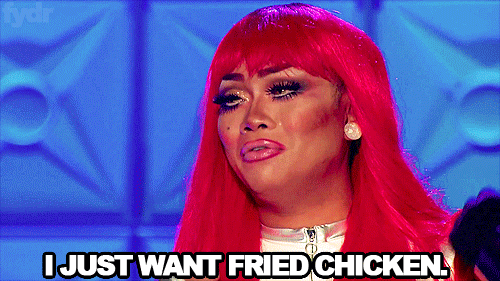 The fried chicken will be ranked on crispiness, flavour, and moist points. Also another quick disclaimer: I only ate what's around me, aka close to Sydney suburb, Redfern.
I dream of one day going on an Australian tour dedicated to fried chicken.
So let's kick things off and begin the battle of the Sydney fried chooks, ranked from worst to best:
5. KFC
Before we jump into this box of chicken, I am going to declare that a lot of us in the office are KFC lovers and we usually love a big bucket of original recipe. And I'm still gonna get myself a KFC box meal regardless of its ranking on here.
However, this specific box of KFC was disappointing. I'm not going to lie, I am a wicked wings girl, but I am also an avid orderer of the two piece feed. However, in this batch the skin had no crunch. The 11 secret herbs and spices was just salt and the chicken meat had no flavour. It did get a little bit of moist points but some people said it just tasted wet.
Despite my disappointment, podcast producer Nina was a fan of the KFC saying "I think it's because I am a salt addict, but I loved the KFC." Unfortunately, the majority of the tasting crew did not agree.
4. Broaster
This one had a mixed reaction. At first glance, the chicken looks deadly. It was golden to perfection, but the taste divided the team. We all agreed that the crunch was there but we soon realised that the taste amongst the pieces was inconsistent.
Some were extra salty, some had no flavour at all. Some tasters said it was a little dry, but my piece was quite moist. Tara, queen of rankings here at Punkee, also mentioned that the chicken gave off a smoky/burnt aftertaste. I think that if the crunch, flavour, and moistness levels were more consistent it would've ranked higher.
3. Huxtaburger
These Huxtaburger wings were delectable! Personally for me, I really enjoyed the coating, and Jules from Junkee described it as a "gentle crunch". We also enjoyed the flavour of the chicken and the meat was nice and moist.
Some criticisms I received from the focus group was that the wings were a bit watery and they wanted a bigger crunch from the skin. I would also love for these wings to be a little bit bigger. Other than those extra things, these were el delicioso.
2. Clem's Chicken Shop
This chicken was super yummy. The flavour was great and the moisture in the chicken was delectable BUT we were a bit saddened by the lack of crunch. But it ranks high due to the flavour and it almost gives us flashbacks to homemade chicken made by our mamas.
The size is also great — it's really good bang for your buck! So second place, it hits.
1. Butter
Winner winner, chicken dinner! There was no need for any sauce, salt, or anything extra — every bite was full of crunch. The meat was absolutely flavourful and very very moist. There was no criticisms from anyone. Good vibes all round!
I had Butter before and was disappointed but it also could've been the specific branch that I previously went to, but this chicken was sooo good. It definitely unified the team and their tastebuds. 10/10 for this piece of chicken!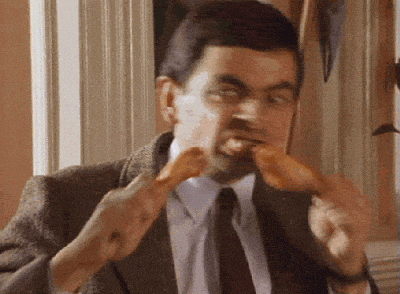 And in good news, if you don't agree with my ranking (which is totally OK) you can go on your own taste testing spree with Deliveroo's Fried Chicken Frenzy which ends Sunday 10th July! Treat yourself and get you some crunchy golden goodness.