The Current 'Home & Away' Characters Ranked From Worst To Best
As a big fan of Home and Away growing up, I never thought I'd still be watching the show 15 years on since the heyday of the Summer Bay Stalker, but there's something about the pandemic that has gotten me back into the primetime TV show.
Maybe it's because it airs directly before The Bachelor starts, or maybe it's because I need to watch something while I eat dinner without it being a big commitment. Home and Away has somehow filled a nightly gap in my life and now I've been watching on a mostly regular basis since March, I've come to know this whole new modern era of Summer Bay babes.
Look, to be honest, my first critique is that the Bay is quite old at the moment. Gone are the days of paternity tests that all the hot blondes in their early twenties had to take to choose who was going to be the hot blonde daddy of their dreams. We've only got a few late-teen characters, and the rest are settling somewhere in that 30something demographic. Also between Alf and John, the old man energy has never been more prominent in the Bay.
However, the Bay is slowly waking up to 2020 life. In the episodes this year we've touched on sexuality, mental health, and even opened up to a slightly more diverse cast with the introduction of the Paratas. Small steps, but a much better effort than the whitewashed early '00s.
So while being reacquainted with the Bay, I've decided it's now time to rank the characters in the 2020 season from worst to best, and yes, this was brought on by Colby's latest storyline driving me bonkers. Let's get straight into it.
Here's the current 2020 cast of Home and Away ranked from most annoying to least.
Colby
Colby is honestly the most annoying character in the Bay right now. He's incredibly self-righteous, and I get it, he killed his dad to protect his sister but it doesn't mean he can go off on Bella every time she showcases some TRAUMA over her shit life! Also the way he targeted the Paratas, even though he may be the dirtiest cop to exist in the Bay? Grow up!!!
Justin
Justin seems fairly placid, but when Tori was going through her issues with Jasmine and the baby, his "I know best" attitude was suffocating. Instead of being there for his sister after they just lost their brother (not to mention the fact Tori was in a coma and missed out on the first parts of her daughter's life) he made things harder by not supporting her properly through the Jasmine saga. Now he won't listen to her medical advice! Justin, make like Colby and GROW UP!
John
I truly don't know what we're meant to get out of watching the storyline of an old, heterosexual man who's a big filthy gossip. The photo says it all.
Marilyn
I also do not know what we're meant to get out of the storyline of Marilyn, who just smiles politely at everyone at the diner and even when she's sad she still looks kind of happy.
Jasmine
Bloody hell, Jasmine's been through the wringer, there's no denying that. Maybe if she caught a break she could turn into more of a loveable character, but at the moment she's either flying off the handle or moping around making life hard for people trying to support her. The one thing I will say is Jasmine has potential to make it further up this list if she ever gets a run of good luck and Sam Frost is doing an incredible job of portraying her.
Alf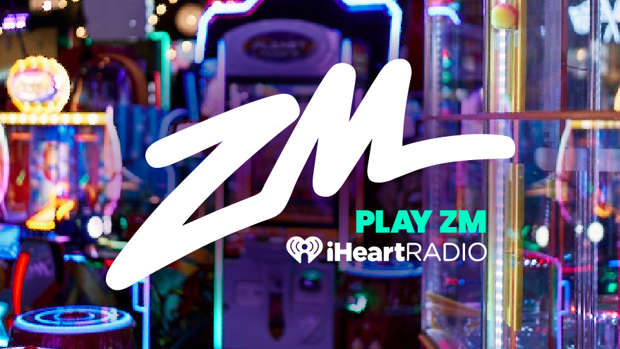 I mean, Alf is a national treasure, a Summer Bay icon, but there's only so much drama he can bring to the Bay.
Mackenzie
Just sort it out Mac! Are you into Ari or into Tane?! Why do you want to hook up with both brothers anyway?! GET IT TOGETHER.
Angelo
He's only placed this high because he's an OG and came back as a Daddy Detective. Oh, and also, because he's super suss on Colby and that's what Colby deserves.
Roo
Roo is a nice, solid, presence, kind of like a Leah 2.0, but she could do with some spice in her life. (Which I assume is coming with the Daddy twin. If you watch the show, you know what I'm talking about, if you don't, that's on you.)
Ryder
Ryder is a solid character, and has had some good growth. The whole Dad storyline was sad, but Ryder deserves more with life too. Give the kid another love story or something.
Irene
Is Summer Bay even a place without Irene? Sure, Irene could do with a storyline that isn't her alcoholism or monster children, but she's a Summer Bay staple and the best foster mother anyone ever did have. The show simply can't exist without Irene because who else would take in the stray, troubled children who wash up on the beach? Exactly.
Nikau
Nikau is a better version of Ryder (no offence Ryder). He brings back those Casey Braxton vibes – a sweet boy, who's had a rough upbringing of sorts and can be led astray by his uncles. I hope he doesn't get the ending Casey did (#CaseyDeservedBetter).
Tori
Poor Tori has really been through it recently, and rumour has it she's going to have a hot new romance with the new doctor in town. Tori is a Summer Bay MVP – logical, reassuring, good in an emergency, and while sometimes sweetly vanilla, I reckon this new romance will spice up her storyline. 5 stars to Tori.
Willow
Willow is fun, feisty, a loyal friend, and a queer queen. We can only hope the show explores more of Willow's sexuality and relationships because, you know, it's 2020 and we don't care about John and Marilyn's marriage issues. Boring! Give us Willow being her own Bachelorette and dating a pool of guys and girls. Give the people what they want!
Ari
Apart from being incredibly handsome and looking like the kind of guy that would give good hugs when you're sad, Ari has an unshakeable presence about him that breathes new life into the Bay. But to really ramp him up into the top three-tier, we need to see more of his storyline that doesn't revolve around him always looking so angry. Like, show me Ari holding a tiny little baby or something. My tiny little baby? Sorry, who said that?
Bella
Bella is actually an interesting teen character for once, and we love to see it. She's not flicking her long, blonde hair around in the surf and pretending to drown to get Chris Hemsworth's attention or whatever. She's complex, they've explored her mental health issues in storylines, she's shown a lot of growth and progression, and she's now got a cute storyline with Nikau. We stan Bella!
Leah
For everything she's been through, Leah somehow still manages to be the glue that holds the Bay together. Imagining this show without Leah is like imagining Summer Bay without a tragic accident every 9-12 months. It just wouldn't be the same.
Tane
Tane is too hot to be annoying, sorry that's just the rules. Also he's the only character on H&A right now with a bit of spice, a bit of cheek, a bit of humour. And yes, that's enough to get you into the top three characters.
Dean & Ziggy
I couldn't separate them, which means Home and Away better not ever separate them. They are my H&A ride or dies. If they breakup, I'll take it harder than any of my own personal breakups. They are the future of Summer Bay and we need to be blessed with their own mini Dean and Ziggys.