17 Of Lizzie McGuire's Most Baffling Fashion Moments
Over the weekend some earth-shattering news was dropped: Lizzie McGuire is coming back. Hey now! HEY NOW!
News of the revival was revealed at the D23 Expo, with Hilary Duff taking the stage to drop the bombshell. The new series will follow Lizzie's life as a 30-year-old living in New York City, along with the animated version of a young Lizzie giving her trademark commentary. This is actually what dreams are made of!
But the question I'm left wondering is: what kind of crazy fashion will adult Lizzie be rocking? To celebrate Lizzie making a welcome comeback, we're revisiting some of her most bonkers fashion choices.
Here are 17 of Lizzie McGuire's most baffling fashion moments:
#1. This ensemble is a bit futuristic meet trailer park.
#2. What can we say, the girl stans bandanas!
#3. This entire thing offends my eyeballs.
#4. I don't mind this sparkly number tbh.
#5. Matching blue and white with blue and white? Flawless.
#6. Bedazzled denim NEVER goes out of style.
#7. Colourful extensions always add a touch of class.
#8. Lizzie's hair has really gone on a journey of its own.
#9. This is certainly err…something!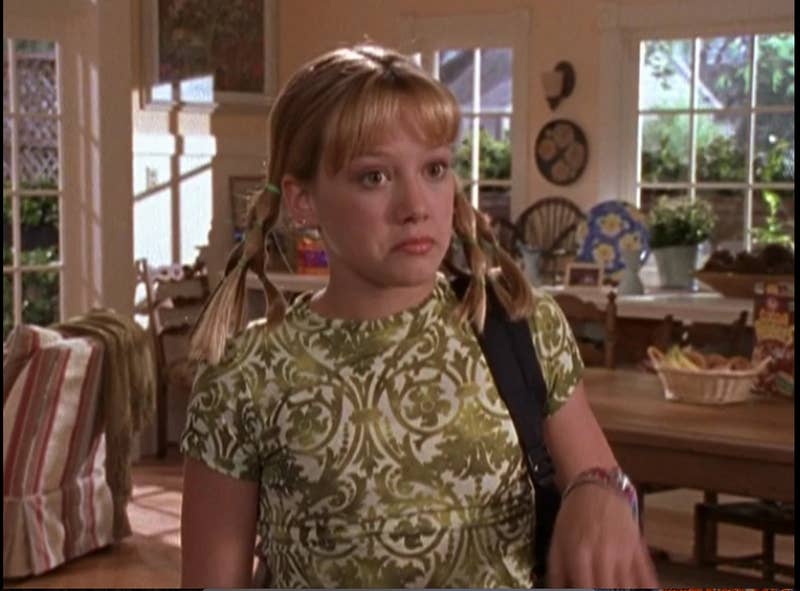 #10. This outfit is so '00s it hurts.
#11. Inflatable backpack, anyone? The coloured camo print brings some sophistication to this look.
#12. But what in fresh hell is this blue top?!?
#13. Who would have guessed camo print would go perfectly with a hot pink top!? Such an innovator.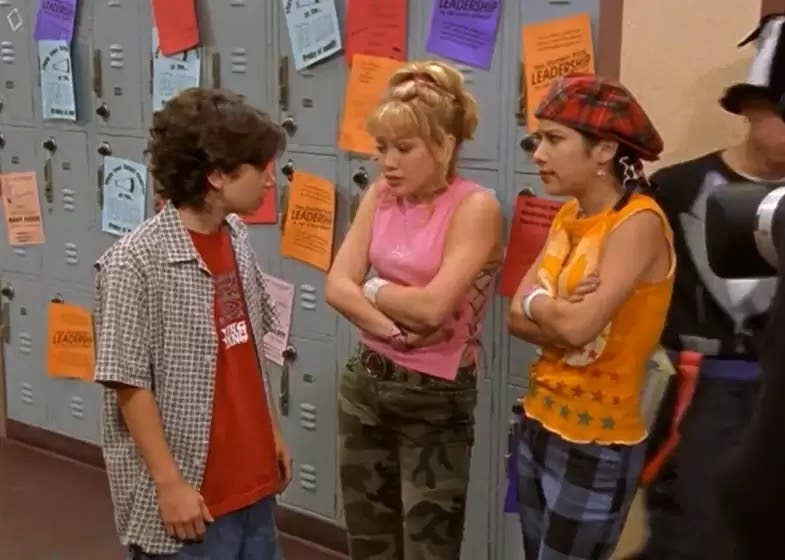 #14. I'm actually feeling these Matrix vibes…
#15. I can't believe Lizzie McGuire invented grunge. Amazing.
#16. She started from the bottom…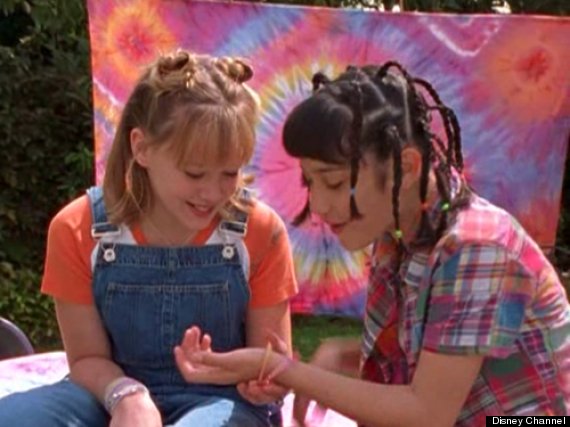 #17. ..now she's HERE.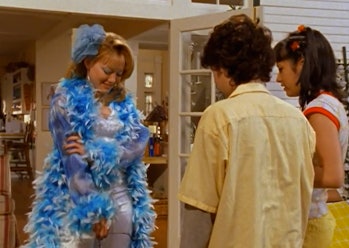 I truly hope Pablo is ready to face the music. Let's pray he makes a cameo.