INVESTIGATION: Which 'Married At First Sight' Couples Are Still Together?
When it comes to creating long-lasting relationships, I don't know any reality dating shows that have a worse track record than Married at First Sight.
Considering the sheer volume of couples matched and marched down the aisle every year, it's beyond grim that currently only three couples from all seven seasons are still together — and two of those matches are from Season 6 alone. While last year's season is still relatively recent, zero of the couples married in 2020 are still together. Why did we spend ~70 hours of our lives watching that absolute shitshow of a season? Who TF knows.
So, what about this season's matches who are still on the show? We've dug up absolutely everything we could find on the 2021 couples to work out who are still together and tbh, I'm actually impressed with the findings.
Without further ado…
Belinda & Patrick
Relationship status: Still together
Let's start with some good news: Belinda and Patrick seem to be very much still together. While this couple have been taking things slow with their intimacy, it looks like sometimes slow and steady does win the race. Belinda and Patrick have been spotted together all over Melbourne, photographed paying for parking, and seen hanging out on Brunswick street.
Most recently, they were papped partying with a bunch of other reality stars in Melbourne.
View this post on Instagram
Rebecca & Jake
Relationship status: Not together
I don't think anyone expected these two to last. So, no surprises here. The real question is: Were they ever actually together? According to the So Dramatic! podcast, Bec had a secret boyfriend the whole time, and she was even filmed kissing him, which will supposedly be exposed at the reunion. Juicy!
View this post on Instagram
It's unknown whether Bec is still with this mystery fella, but either way, she has made it abundantly clear in her media interviews that she's not Jake's biggest fan. When quizzed about her MAFS relationship on Fitzy and Wippa, Bec told the hosts, "I don't choose Jake. Jake doesn't choose me." She has also spoken about red flags that Jake exhibited during the experiment, which she claims viewers aren't being shown, telling Kyle and Jackie O, "All is not what it seems."
This information combined paints a picture that Jake and Rebecca are not just broken up, but not on the best of terms. Jake has also made it pretty damn obvious that he and Bec are no longer together, as he's been appearing all over social media with a rumoured new girlfriend.
View this post on Instagram
Jake has also been photographed holidaying in Noosa with the same woman, spotted holding her hand. He's not even pretending to still be with Bec. Jake simply DGAF.
Alana & Jason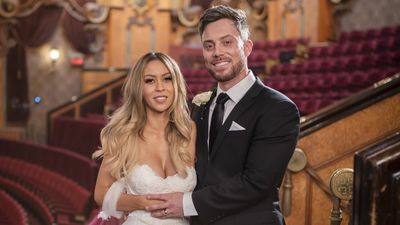 Relationship status: Still together
More good news! Just like Belinda and Patrick, these two can't stay away from each other — and have been spotted together all over Jason's hometown of Brisbane.
View this post on Instagram
This cute photo was recently posted by White Rhino Bar and Eats, then taken down and replaced with an image of Alana posing alone. However, the damage was done. Sorry fam, screenshots live forever.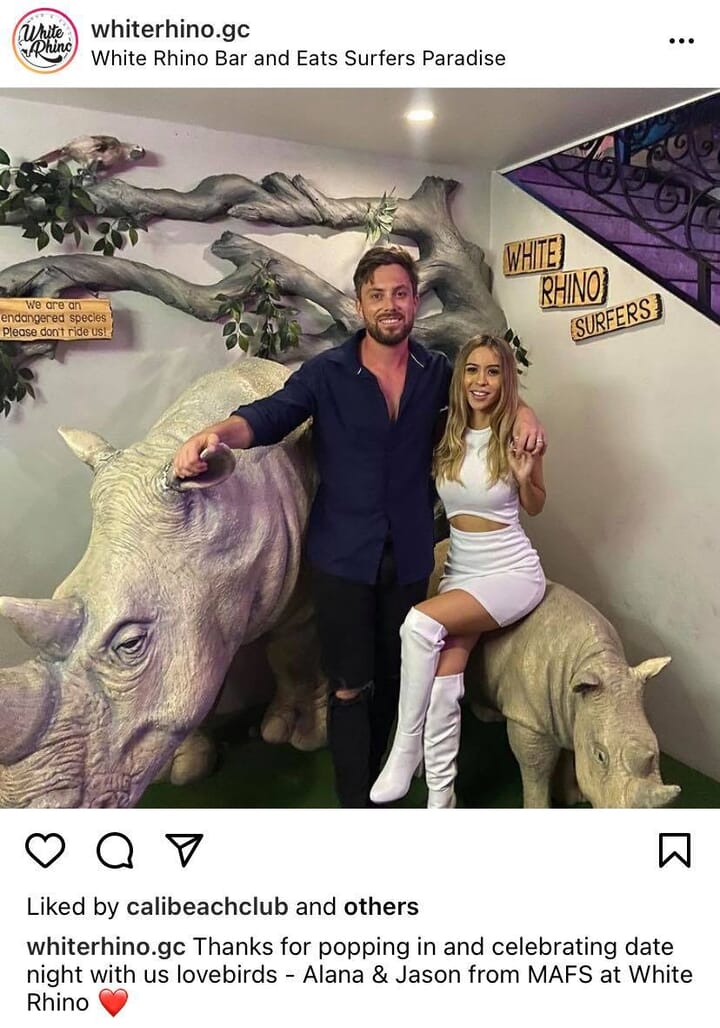 It's safe to say these two are still happily dating — and they looks adorbs!
Booka & Brett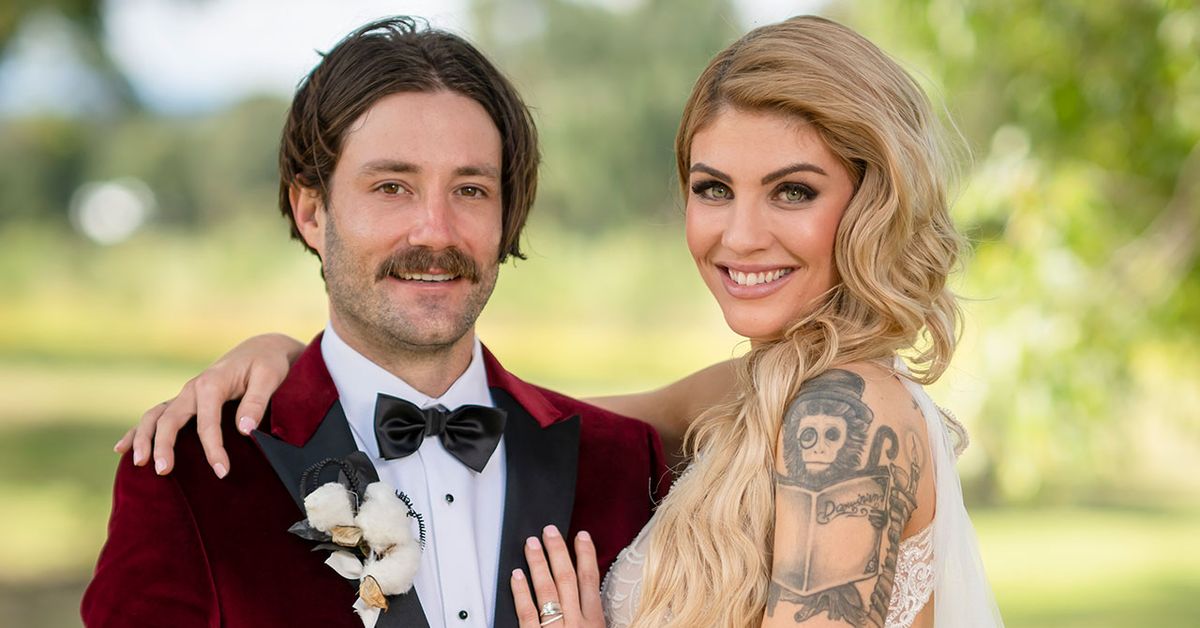 Relationship status: Not together
If you had told me that Booka and Brett were not going to last at the start of the experiment, I would have been devastated. But the more we've watched these two together in recent weeks, the clearer it's become that they're not right for each other. According to the So Dramatic! podcast, these two will split at the coming commitment ceremony.
They seem like great people apart, but together they're a bit of a mess. We wish them the best. If you want to hear Booka's side of the story, check out this interview with Booka's bridesmaid, Madeline.
Kerry & Johnny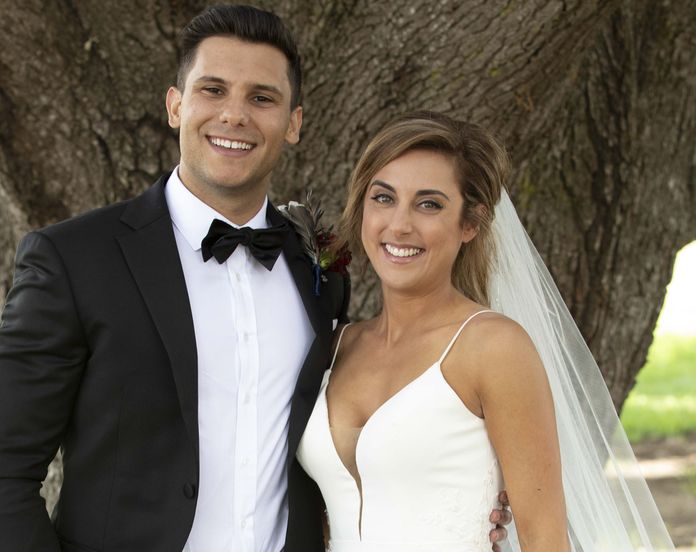 Relationship status: Probably still together
There are conflicting reports that Johnny and Kerry are either still together or have split — but I'm leaning to them probably still being an item. There was a juicy rumour going around that Johnny had hooked up with fellow intruder Georgia, as The Wash reported they were both photographed staying at the same luxury Brisbane hotel within days of one another.
However, Johnny's mate has disproved the claim that the MAFS groom met up with Georgia, telling the Daily Mail: "There is absolutely zero truth to that rumour, in fact the photos are from two different days."
View this post on Instagram
View this post on Instagram
Add to this, Kerry was actually with Johnny at the hotel. Does this mean that Johnny and Kerry are still an item? It's hard to say with certainty as these images were posted back in December, so anything could have happened since then, right? Right? Wrong. According to The Wash, Johnny and Kerry are still very much living in (unofficial) wedded bliss, as they have been spotted together in the Sunshine Coast.
If you're still not convinced, Kerry was recently photographed by an eagle-eyed So Dramatic! fan still wearing her damn wedding ring. You can't get much more committed than that?!
View this post on Instagram
I'm 99% sure they're still a thing.
Georgia & Liam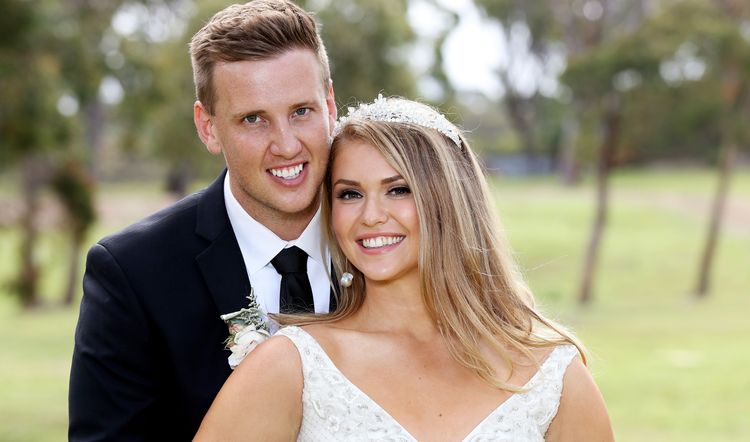 Relationship status: Not together
As mentioned above, there's a rumour that has linked Georgia to Johnny which has since been refuted. But tbh… either way, it's unlikely that Georgia and Liam are still dating.
Liam was spotted flirting with fellow MAFS cast member Samantha on Instagram. He was caught out writing on one of her posts, "Are you single?" followed by a winky emoji. I'm not saying this is confirmation of some scandalous affair, but it's probably not something that someone in a committed relationship would post publicly.
Another red flag is that in a recent television appearance on Today Extra, Liam and Georgia video called in from different states, which indicates they're not living in the same city.
I'm not getting a warm and fuzzy feeling from these two, and I doubt they'll make it to the final vows.
Melissa & Bryce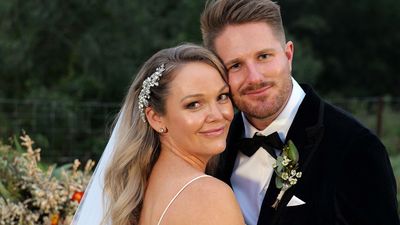 Relationship status: Still together
What has become of this season's most controversial couple? To the shock of, well, every single MAFS viewer, it looks like Melissa and Bryce are not only still dating…they've moved in together.
According to the So Dramatic! podcast, Bryce has moved from Canberra to live with Melissa in Somerville, with a fan of the podcast even spotting Melissa watching Bryce play soccer for the Somerville Eagles.
View this post on Instagram
Along with shacking up, Daily Mail claims that the couple have gone the next step and met each other's families — IRL this time. This is pure speculation, of course, but they were photographed attending some sort of event together and looked extremely loved up.
In an interview with WHO, Bryce spoke about their relationship outside the experiment. "My relationship with Melissa is very different from anyone I've been with before. She has a calming effect on me and I really respect her opinion. I'm excited about our future," Bryce said.
"At this point, we're meant to be together."
–
This means that four MAFS couples might have been created from this season. This is a new record. I'm actually shook.