The 2010s Have Been The Decade Of Osher Günsberg & His Glorious Hair
Over the decade, even the last 20 years, no Australian television personality has come close to the ubiquity of Australia's cupid, Osher Günsberg. This year alone, he hosted four reality TV programs – Bachelor in Paradise, The Bachelor, The Bachelorette and The Masked Singer.
After Australian Idol wrapped in 2009, Osher Günsberg moved to LA to pursue American opportunities. He returned to Australia for the first season of The Bachelor in 2013, and he's been calmly and quietly pointing out that people "did not receive a rose" ever since, gaining momentum and ever more glorious hair.
Osher Günsberg may not have won a Gold Logie like Karl Stefanovic or Grant Denyer, but he's spent the decade bringing love and OTT costumed animals into our lounge rooms day after day. At the same time he's been a passionate advocate for people's mental health, and has been upfront about his own struggles with addiction and depression, both with his long-running podcast, now called Better than Yesterday, and his 2018 memoir, Back, After the Break.
We sat down with Osher Günsberg to reflect back on how reality TV has changed over the decade and how it brings people together.
Here's what we learned from Osher Günsberg:
On how reality TV has changed since Idol
"When Australian Idol began reality television in this country was very much in its infancy. We were only three years out from Big Brother. At that point, we were just fascinated with watching other people do really normal things.
"I think the way that reality TV has changed is the emergence of character arcs and bringing to the forefront the way that the characters and the people within the format – be it a renovation show, a cooking show, or a dating show like ours – interplay with each other on the way to the goal."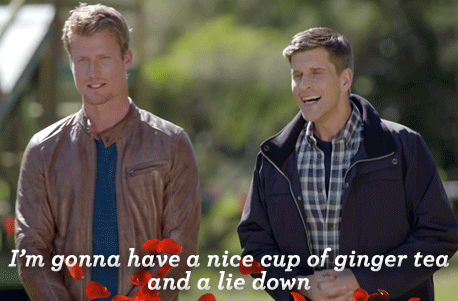 On TV watchers now knowing more about how TV is made
"We've broken the fourth wall a few times and that was unheard of. A break of the fourth wall could be as much as seeing a lighting stand in shot, to see some equipment in shot, to break that this is a world that is constructed, within which these people are having their romantic adventure.
"We only ever [break the fourth wall] to make sure that the end makes sense. I think that's the very important thing: that the line between reality shows is some play that break of the fourth wall, or some play the drama, purely for the drama's sake… For us, it only makes the cut if it makes the decision at the end make sense.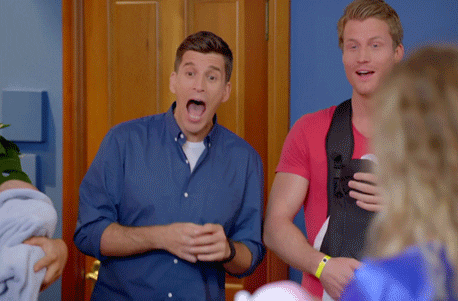 "I can't help but think that various dramatic takes on the world of reality television that started with American Dreamz – a movie made about American Idol – from there, there's been popular culture and dramatic narrative made about this sort of thing. And people have been able to see a little more of how the sausage factory works."
On approaching people from a position of empathy
"I've got a lot to thank getting sober for. Alcoholism, or addiction, is a disease of selfishness – you end up only ever thinking about yourself and doing things for yourself and only thinking of yourself, and it's a daily struggle for me. I'm a hardwired self-centred, self-seeking person, and I'm constantly, as hard as I can, working to not be that every single day. Thankfully, I have my wife who will give me a good slap upside the head when I'm being self-centred and self-seeking.
"I try as hard as I can to be empathic to others because I think we have to be – we're losing that in our culture and our community. So if I can be visibly trying to have a conversation where I'm acknowledging another person's humanity, even though I might disagree with them vehemently on their thoughts around physics and reality when it comes to carbon emissions, I think it's important. If we just write them off as another Liberal voter so therefore they don't deserve my time of day, that's just gonna push them and you further apart and you're never, ever, ever gonna come to an agreement. And we're really gonna need to find ways to come to an agreement in a hurry."
On the way shows like The Bachelor foster a sense of connection and community
"I love being a part of a show that strangers who would otherwise have nothing to talk about have a chance to connect and talk about. I'll get sent photos of five people on a couch built for three. I love that complete strangers will get together on Facebook groups or particularly Twitter and just bond over this thing that brings us into this common conversation.
"I also am very grateful that the people who cast our shows and bring the participants into our mansion tend to find a way to represent enough of everybody's current or ex-partners, that we can all go, 'I recognise that behaviour because I lived with someone who did that,' or 'That's just like the guy that I have the hots for,' and 'Oh my goodness, that's exactly the thing he used to do to me. Oh man!' Because we're not that complicated, humans, we have a certain pattern of very Crayola 12-pack of colour behaviours that we all do, and we get to show that spectrum and we can all relate to that. I think that's really good. It's part of bringing us a little closer together. And if it's through the romantic adventures of our hero Bachelorettes or Bachelors, then that's what we're doing right now, and it's fun."
On the joys of being Australia's cupid
"Whatever they want to call me, I'm happy. It's an extraordinary job. I work with great people. I help people fall in love every day, which is really, really nice. Particularly Paradise. Paradise is really fun, because so many more people meet each other and fall in love… Sometimes they last, sometimes they don't, but it's always really lovely to be around that kind of beautiful, glowing first couple of hours, days and weeks when people are just really into each other.
"It's a nice thing to get to go to work and see each day. Some people go to work and see cubicles and endless spreadsheets and I get to see people flirting with each other and saying cute things and, you know, tucking someone's hair behind their ear."
Oh his advice to Bachy couples moving into the real world
"I would just say turn your phone off… Turn that stuff off for a couple weeks and just be with each other, be with that multifaceted human that you have gotten to know.
"Just leave [social media], it'll be fine. Just stay off it because the only thing that matters is the other person in your life. You're not beholden to a commenter that you've never met and will never meet who has an opinion about how you feel about this person. Take four weeks off your phone. Put your phone in this drawer for a month. Get yourself an old Nokia – you won't need to text anyone except the person you're with anyway."