We Ranked Pop Queens By Their Most Iconic Acting Performance
Who doesn't love a triple threat?
After watching the Framing Britney Spears documentary, I decided to go down a Britney-esque rabbit hole, which led me to Crossroads. The movie got me thinking: almost every single pop queen has ventured into movies or TV at one point or another. So, why not rank all of their appearances? (Well, their best ones anyway.)
For the purposes of this article, we won't be including any acting performances that these queens did while they were still children. In other words, anything that appeared on the Disney Channel or Nickelodeon won't be on the list. They almost deserve their own list, if you ask me…
Anyway, Let's Rank Pop Queens By Their Most Iconic Acting Performance:
#13. Taylor Swift – Valentine's Day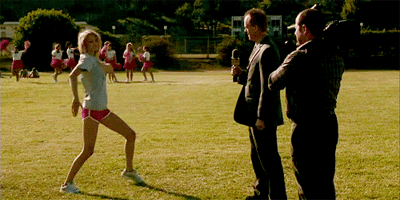 Sigh.
As someone who watched this on Valentine's Day, I didn't realise just how mediocre this performance was. Now, let it be known, I love Taylor Swift. I think she's incredible, her songwriting ability is on another level, and she's so exceptionally talented. But acting? Sorry, it's just not her thing.
After much deliberation, I decided that if this movie were to have cut all of her scenes out, it would still hold up. Sorry, Tay-Tay.
#12. Selena Gomez – Another Cinderella Story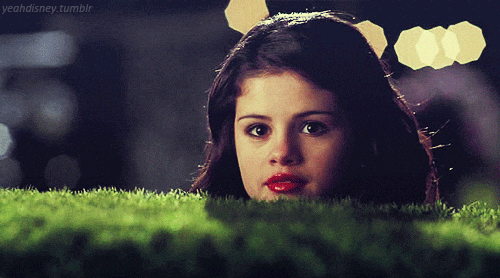 Straight off the bat, I should say that Disney stars were born to act and as a result, there will be quite a few on this list.
While they may decide to have a career in singing, it really is acting that got them their first big break. For Selena, I thoroughly believe that she struggled to shake off her years of overacting, that comes along with being on the Disney Channel and as a result, finds herself quite low on the list.
But, for cheesy movies like Another Cinderella Story, the overacting works in her favour.
#11. Britney Spears – Crossroads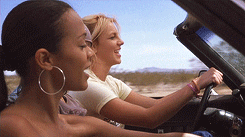 Again, Britney Spears was a product of Disney, who subsequently shaped her to be an all-round entertainer. I should preface Britney's placement at number #11 by saying she wasn't bad…but, she wasn't exactly good either.
When you watch Britney Spears in Crossroads, it kind of makes you wonder if her record company only put this out as a way of bridging the squeaky clean, teen image she had on her previous albums with a more adult one. Hey, at least it gave us the iconic bop 'I'm Not A Girl, Not Yet A Woman'.
For more on Britney Spears — that isn't Crossroads related — make sure you check out our roundup of the biggest villains in Framing Britney Spears.
#10. Mariah Carey – Glitter
Glitter is — and I can not stress this enough — an actual mess.
From constant script rewrites to issues with sampling on the soundtrack, the lead-up and release of Glitter was such a clusterfuck that it overshadowed Mariah Carey's performance. Mariah is actually great in this movie (I mean, what can't she do?) but Glitter is far from an easy watch because of the context.
#9. Hilary Duff – Raise Your Voice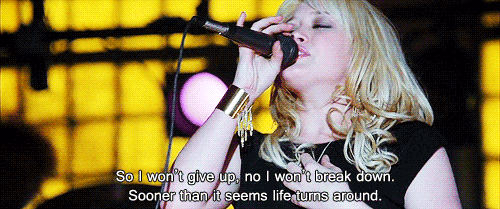 Okay, now we're getting into the good stuff.
Hilary Duff had so many films and TV show appearances that we could've included on this list. There was Younger, there was Gossip Girl, but neither of these even hold a candle to Raise Your Voice. The reason why her performance ranked in this position is because of her incredible ability to lip sync to three separate vocalists, as if the different voices were all her own.
Honestly, your fave could never.
#8. Christina Aguilera – Burlesque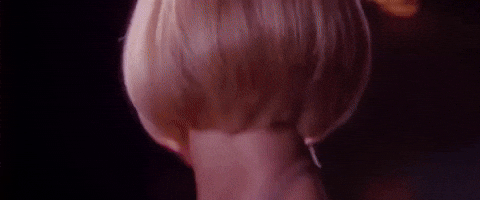 When Britney Spears dropped Crossroads in 2002, the world waited patiently for longtime rival Christina Aguilera's venture into film. Well, we waited for a long time — eight years to be exact, but let me tell you, it was all worth it.
Produced in conjunction with a new sound for Christina Aguilera, Burlesque was the career reset the pop star needed. Not only did Christina Aguilera have incredible chemistry with her on-screen costars, but her unique characterisation of the lead made for a very entertaining watch. Not to mention, the soundtrack is timeless.
#7. Ariana Grande – Scream Queens
When Ryan Murphy started promoting Scream Queens, the world was excited to see Ariana's venture into adult-acting. Unfortunately, all that hype went away as soon as the show premiered because she died in the first episode. But, what an episode it was! Ariana Grande not only made me laugh out loud, but she gave us iconic GIFs forever.
#6. Rihanna – Ocean's 8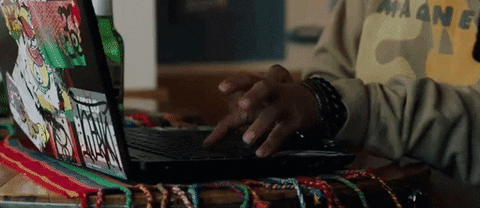 Rihanna will do anything to avoid making new music, including acting. All you need to know about Ocean's 8 is that it stars Sandra Bullock, Cate Blanchett, Anne Hathaway, and Helena Bonham Carter… and Rihanna is the highlight.
#5. Miley Cyrus – Black Mirror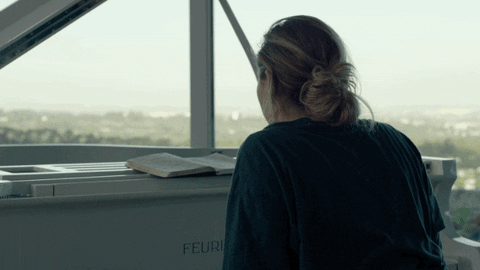 Now, I know we said that we weren't including any performances from the Disney Channel/Nickelodeon acting days. But, if we were, Miley's performance as Hannah Montana would easily top the list.
While Miley took a break from acting for a solid few years there, she really made a return with this Black Mirror episode. Who better to play a popstar who was feeling suffocated by the pop industry than, you know, a popstar who was feeling suffocated by the industry.
#4. Beyoncé – Dreamgirls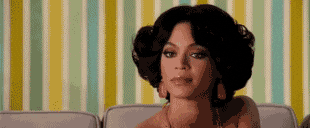 I know, I know. There should never be a countdown where Beyoncé isn't number one. I know. But, hear me out.
While Dreamgirls is flawless, I have to point out that Beyoncé essentially plays herself. Or at least, Beyoncé plays a character with a very similar experience to herself. And as a result, even though the film and the performance is essentially perfect….it falls at number four. Which is her favourite number, so…?
#3. Whitney Houston – The Bodyguard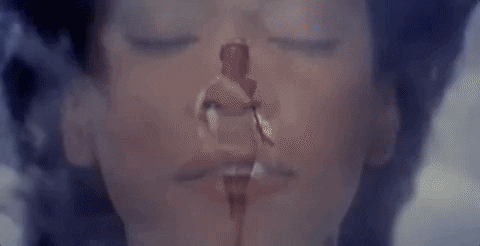 Wow, what a moment. The Bodyguard is a piece of modern art that will forever remain in pop culture. The soundtrack? The fifth best-selling album of all time. The film? An engaging thriller that deserves to be in the public consciousness until the end of time. Go watch it on Netflix, if you haven't seen it before.
#2. Jennifer Lopez – Hustlers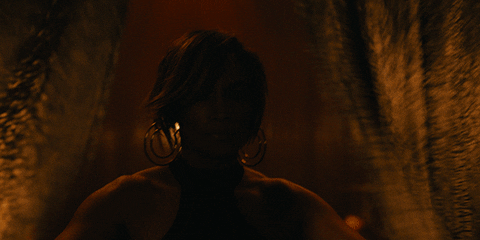 It pains me that Jennifer Lopez was snubbed at the Oscars. After giving us movie after movie after movie, proving that her range is beyond what any of us could imagine, she gives a performance of a lifetime in the 2019 crime drama, Hustlers.
Jennifer Lopez was the last, real triple threat — don't ever get it twisted.
#1. Lady Gaga – A Star Is Born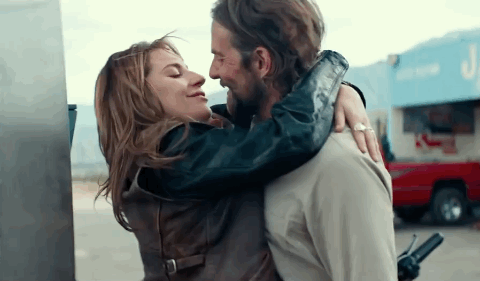 When you watch A Star Is Born, you don't think to yourself, 'Wow, that singer is doing a wonderful job acting'. You don't have time to, because Lady Gaga's sucked you into the storyline so much, making the 136-minutes runtime feel like mere seconds. This may be the fourth A Star Is Born, but it's definitely the most memorable and the one that will go down in history as a cultural reset.