'Selling Sunset' Is The Best Reality TV Show You're Not Watching
We are in the midst of our biggest reality TV dry spell in years, and with still no Bachelor In Paradise air date announced and not much else to look forward to, these are truly desperate times. But, thankfully, there's a reality show on Netflix that's about to become your new obsession: Selling Sunset.
The name itself doesn't exactly get me excited. At first, I thought it was going to be just some boring and generic real estate series — and sure, there's plenty of fancy houses and mansions in it — but that's merely a backdrop to all the drama that unfolds.
The show gets all kinds of hectic because…rich bitches be crazy.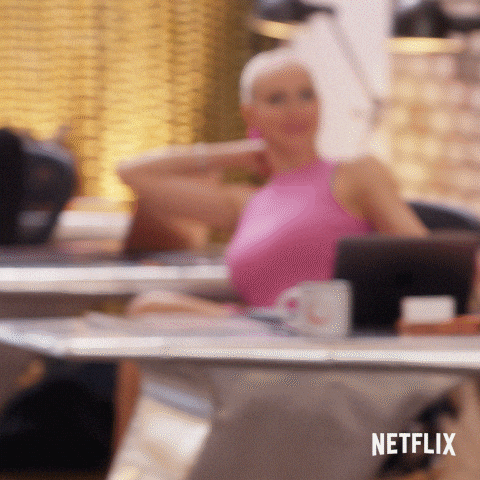 The first two seasons of Selling Sunset are available on Netflix and follow the messy lives of the women who work at The Oppenheim Group, a luxury real estate brokerage in LA. They sell multi-million dollar houses on the daily, while partying together and clashing on the regular.
The two characters behind most of the series' drama are rivals Chrishell and Christine — two women who couldn't be more opposite. Chrishell is a sweet and innocent southern belle, while Christine is a high-maintenance, no-fucks-to-give diva. Not going to lie, I'm low-key obsessed with Christine. She's my personal hero. Anyways, Chrishell and Christine HATE each other.
There's just so much I could write about this show — seriously it's one of the best reality shows I've seen in years — so let's meet all the women who are about to take over your entire existence!
Chrishell
Actress-turned-agent Chrishell is clearly the hero of the whole series. Not only is she stunning, kind, and bubbly, she is married (but since divorced) to This Is Us actor Justin Hartley. Chrishell started as a newbie at The Oppenheim Group in season one and not all the women were welcoming. She's lovely but be warned, her sickly sweet nature might get on your nerves after a while.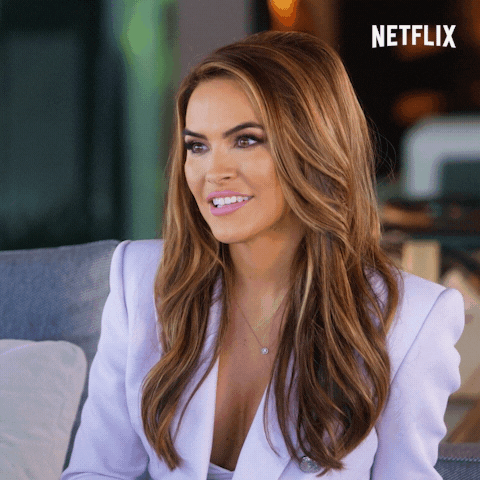 Christine
Christine is the definition of a boss and the obvious series villain. She's extremely blunt and never minces her words, often coming across as bitchy or as a bully. She regularly gets into yelling matches with women after a few too many drinks, but she usually apologises. Christine was besties with Mary in season one – and in the following season Davina and Heather become her besties – but the one constant is her rivalry with Chrishell.
Mary
This is the woman all the other agents envy. Mary is the favourite and gets preferential treatment from the brokerage's bosses, especially Jason who happens to also be her ex-boyfriend. Most of Mary's drama revolves around which of her work friends will be invited to her wedding to French fiancé Romain. It's petty as hell but you'll eat it right up.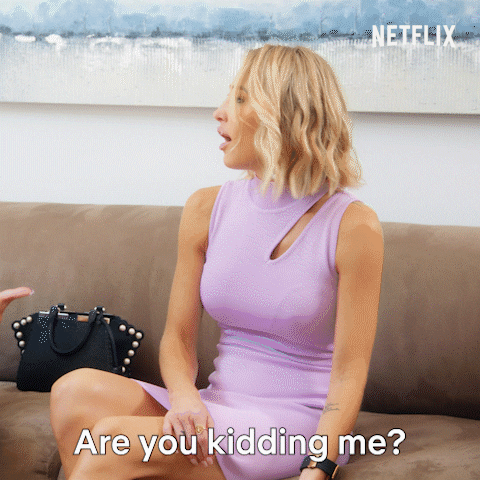 Heather
Heather reminds me of every mean girl in high school but I think she actually has a good heart. She's portrayed as the struggling agent most of the time, who can't balance her work and personal life. While Heather was rivals with Christine in season one, in the most recent season she took on badass newbie Amanza, which was probably a huge mistake.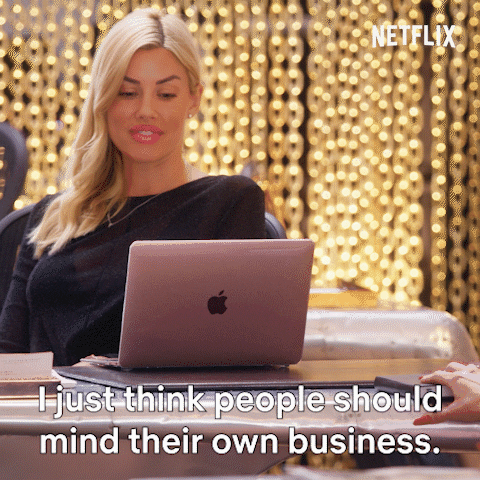 Davina
Davina is an odd character. You barely notice she's even there, and then all of a sudden she'll say something extremely shady. But when she isn't starting drama, she's often in the background and I wouldn't be surprised if she just suddenly disappeared in season three. I don't think I'd miss her.
Amanza
Amanza is the new girl in season two and she ain't messing around. She very quickly found herself in conflict with Heather, and as a loyal friend to Mary has ended up on the bad side of Christine after their falling out. This isn't a good place to be but if anyone can hold their own, it's Amanza.
Maya
Maya is the realest person on Selling Sunset. She was the first to show Chrishell kindness when she was new and the only person who calls out the other women if their actions are uncalled for or nasty. I would die for Maya, she's a bad bitch and the glue that holds this entire shitshow together. She could honestly hold her own in a spin-off show.
–
Selling Sunset is available to stream now on Netflix and season three drops on 7 August.