Incoming Bachelor Felix Von Hofe Was Spotted With A Former 'Bachelor' Contestant
More juicy goss is coming out of The Bachelor 2022 cast, and we haven't even got an air date yet!
Our sporty Bachelor of the trio, Felix Von Hofe, has been spotted on a night out with a former Bachelor contestant, and a source says that they were 'cosying up' the whole time.
Stephanie Lynch, who competed for Jimmy Nicholson's heart back in 2021, was seen "loved up" with the new Bachy. And in case you don't remember who Steph is, she was the contestant who was known for being a gamer, previously dating a pilot, and for calling eventual winner Holly Kingston a "c*nt".
But back to the goss, in pics obtained by So Dramatic!, the pair can be seen smiling together in a cute little hug.
A source told the website that "they were together most of the night and looking pretty cosy."
View this post on Instagram
Now if this is legit, it seems like both Felix and Jed McIntosh (the Machine Gun Kelly lookalike) are both no longer with their final picks from their season of The Bachelor, which is rumoured to be airing some time early next year.
Earlier in August, Jed was spotted in a nightclub in Sydney alone. An insider told Yahoo! "he told us he was waiting for his mates but no one came. We left at around 3am, and he was still there on his own. It's as if he just went out to meet people."
The insider also claimed that Jed spilled on his experience on The Bachelor saying it was a "good experience" but "couldn't confirm if he truly found love".
The third Bachy, Thomas Malucelli, was also spotted on the dating app Hinge. This could obviously be an old profile, but still, something to mention all the same.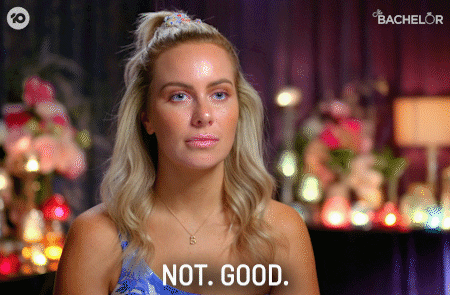 We've said it before and we'll say it again: although The Bachelor doesn't have an air date, the tea is scalding. And with all this off-screen drama, we must say we're keen for this season and what drama it will bring.