'Bachy' Evictee Rachael Says Even Her Accuser Mary Had A Plan B Of Her Own
Last night's The Bachelor "Plan B"– the B is for anyone But Bach – drama came true, basically the way the gossip rags foretold it.
Bachy bride Rachael spent last night's episode talking to various women about how, if Dr. Matt's not interested in her, she may as well take a slug at a hot, presumably jacked, member of the crew. It's a move that's worked before: Emily from season one is married to a cameraman she met on set.
Rachael, possibly predicting she might not be long for this show, managed to slip her number to someone during the cocktail party, hoping that they might be able to hook up on the outside.
Because The Bachelor is built on DRAMA, Mary felt it was her duty to inform Dr. Matt of Rachael's crush. And Dr. Matt, when told by a producer about the whole phone number scenario, decided to confront Rachael and boot her out of the mansion.
The move actually won her some fans – why not crack onto someone else when you know the Buff Space Man isn't into you, and you're not vibing him? It just makes sense.
Then, the controversial Bachy star she went on Studio 10 today and called Dr. Matt a "f**king dog" live on morning TV. Perfection.
Punkee talked to Rachael about how the scandal didn't go down exactly as we saw it on television, and how even Mary herself had a 'Plan B'.
Here's what Rachael had to say about her ~unfaithful~ time on The Bachelor:
On the fuck-it mentality that led her to hit on a member of production
"The true story is I thought a guy was good-looking and I knew that I was never gonna end up with Matt because he had not given me any time to get to know him, and I just knew obviously he wasn't interested. So I was just like, this guy is kinda cute. We've all gotta keep our options open. This guy is realistic – he lives a few suburbs away from me. So why not give it a crack?"
On how she doesn't know who gave the crew member her phone number
"I'm not actually sure who [did it]… but when I do find out I'm gonna say thanks for trying [laughs].
"I was in the makeup room. But I was gonna [leave the mansion] that night and I'd already told all the girls that I was gonna go, and I was about to tell Matt – that's why the 'Plan B' thing was kind of an open secret. I already knew I was going, so I was like, I'm not gonna pretend to like him, I already have told everyone I don't. Once I told the girls I was kind of thinking this guy was hot, they were obviously trying to wingwoman me, and it kind of backfired.
"I was getting my makeup and then I went straight into that interview, pretty much, where you see me get interrupted. Apparently it was [the crew member's] day off. The girls that left after me, like [over] the next few days, were like, 'I think he lost his job,' because they never saw him for like another week."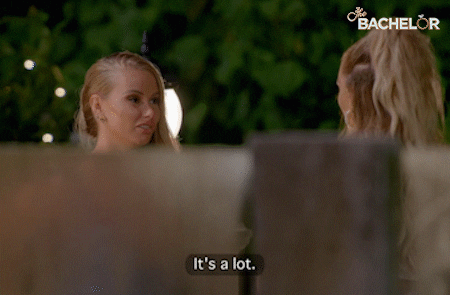 On deciding to leave the mansion precisely because she wanted to leave Matt to the girls that liked him
"By the time I was about to leave, I was like, okay, all these girls have started to get these feelings for Matt and they're all growing on their connections and I don't feel this way about him at all. The reason that I originally announced that I was leaving was because I didn't want to take the spot of somebody who did like him. And I didn't wanna waste Matt's time. Which is why when I got in the car I was like, 'Fucking dogs!', because I was pissed off that I had done the right thing by everyone announcing that I was leaving, and then this 'Plan B' thing came out."
On how everyone in her room had a 'Plan B' of their own, including Mary
"We all joked about it. Everyone had their—everyone in my room anyway had their 'Plan B'. We'd all go around the room at night before bed and joke about who we thought was hot and who our back-up plan would be. Mary had one herself actually. She started the whole joke.
"Mary had her own 'Plan B' who she was very vocal about. It was very interesting to see how somebody says one thing to your face and another behind your back, but also one thing on camera and another thing off camera."
On not knowing that someone had told the Bachelor about her crush
"I didn't know that they had done that until Mary told me weeks later. I didn't know what was going in. I actually had no idea what was going on.
"[Mary] called me pretty soon after the whole show aired and was like, 'I'm so sorry that I told him, blah blah blah.' And I'm like, I really don't care. I'm home now. It doesn't matter."
On finding out the crew member had a girlfriend after she went home – and not knowing who started the flirting
"I stalked him on Insta and he has a girlfriend, so I just took that as a no [laughs].
"I don't know if [the flirting] was just one-sided or there was definitely a thing, but the girls said that they saw some chemistry there. I don't want to get into too much trouble with his girlfriend but I'm gonna say it was a bit of both.
"Good on The Bachelor, because their production, the people are good-looking people. I'm gonna be honest, a lot of the girls were into a producer."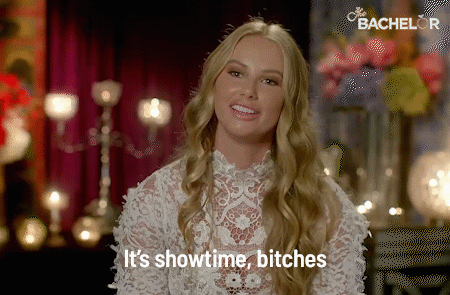 On feeling like Australia missed out on seeing another side of her
"I'm not saying [what was shown is] not what I'm like – I am very vocal about my opinions, and I am a very unapologetically myself person. But I'm actually very loyal to my friends that I love, I'm very good to my friends as well. I found that a bit annoying that you only see the bad things I say. I said so many good things but they were never shown. But I guess everyone's got a character, so it is what it is.
"I was pretty happy with how it went. It was pretty funny to watch. Everyone who knows me personally knows what I'm like and those that don't know me don't really matter to me."
On being asked to go on The Bachelor when she had a little bit of free time
"I got approached by somebody that basically asked me to go on The Bachelor. I'd just come back from Europe, so I thought, well, I'm not working right now, so what do I have to lose? This is like a once in a lifetime opportunity. I'm very single. I've never chosen a nice guy before [laughs], so this is probably a good thing."
On who she hopes will win The Bachelor
"I'm hoping Chels wins, but only because she was my best friend in the house."
On the stories about her burgeoning relationship with Vakoo
"At the moment there's nothing too much to report on. We've become close and we're just keeping it casual and just doing us, really. We're happy and that's about it. It's still early days, we'll have to see what happens."