Abbie Vs. Sogand: 11 Things That Happened On Tonight's 'The Bachelor'
Welcome to week four of The Bachelor, and if the formula of the last few years is anything to go by, it means we're officially at the halfway mark!
So there's no slowing down just yet, and it's time to keep running. Do not pass go and do not collect $200 unless you want to pass that onto me.
Now, as a quick refresher last week the nation lost their minds over whether or not our Bachy was indeed called a "dog c**t" and I want to take the opportunity to share my favourite ever comment on a Punkee article:
As always, I stan Pinot Grigio.
OK let's keep jogging. Here's everything that went down on episode 7 of The Bachelor:
---
#1. We open to Sogand and Helena discussing Mon leaving, something that actually felt about 84 years ago.
Helena is in absolute agreeance with Sogand that Abbie is untrustworthy and playing a big ol' game. As the old saying goes, "All is fair in love and war," but as Jordin Sparks retaliated years later: "why does love always feel like a battlefield? (a battlefield, a battlefield.)"
Guess everyone better go get ya armour.
#2. Emma received the single date card AND a blindfold.
Firstly she greeted Matt by telling them they matched. Full disclosure: I am an idiot who often doesn't wear their glasses even when not being able to recognise anyone standing more than a metre away from me, yet, Emma, even I know you're wrong here.
Matt whisked Emma into a castle with the blindfold, to uh… get things going I guess.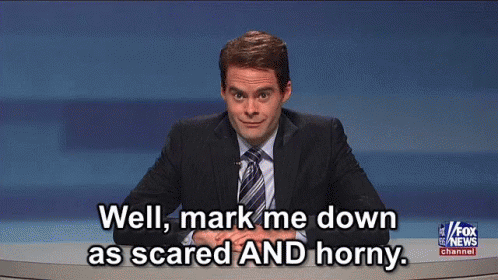 #3. Matt and Emma engaged in some standard first date activities: sensory deprivation.
It actually involved the two sitting at a huge dining table, in a room that looked straight out of Cluedo, and taste-testing food items with a blindfold on. And you better believe the whole scene was filled with sexual innuendos.
As Matt fed Emma truffles, she continuously shrieked, "I have NO idea what's in my mouth right now," thinking it was… a dried up spider.
Emma, I know the Bachy mansion can feel like a jungle but trust me, you're not I'm A Celebrity right now. Yet, anyway.
#4. And Matt gifted Emma a rose and a kiss.
The two dropped the food taste-testing quite fast to indulge in the wine and cheese instead. Emma spilled her heart out to Matt, pretty much tearing it out and gifting it to him on a silver platter. Now, I don't know why that wasn't one of the food objects in the blind taste-test. Channel 10, call me if you want me to be a producer for next season.
Whatever she did worked, because as she continuously tested his pulse, eventually Matt went in for the kiss.
It's just weird to me Emma can tell a man she barely knows "you do mean the world to me," but when I say it to the bartender after ordering a double shot vodka, he gives me a weird look and ignores me for the rest of the night.
#5. The group date saw the girls having to rank themselves and each other and just like you'd predict, it was a shitshow.
The first thing the ladies had to do was order themselves from most selfless to most selfish. Abbie, appeared to maybe get the order mixed up and tried to worm her way down the selfless line. After much debate, Kristen, Chelsie, Emma, Elly and Helena won the prize of being most selfless and were deemed safe from the rest of the game AND given roses.
Except they then had to sit and help judge the other ladies and decide who to kick out for the rest of the game.
#6. Abbie continued to rub everyone the wrong way by placing herself at the No.1 pedestal for, well, every quality and trait.
As different personality traits were read out like "fun", "passionate", and "intelligence", Abbie somehow managed to get to the No.1 spot for nearly every single one.
She fought hard for the number one "fun" spot, kicking Cassandra off it (who then got deemed the least fun out of them, lmao oooops). "I'm sorry guys," Abbie said marching to take her crown at being the best at everything. "It's just we have SO much fun."
You know what they say: It's all fun and games until someone has to yell 157 times that they're a fun person.
As the girls dropped off one by one, eventually it was Abbie, Mary and Brianna duking it out. And when the trait of honesty was called out? Well you better believe our gal Abbie stayed in the top spot. "I literally cannot tell a lie," she lied.
"I can't lie, I'm horrible at lying," Abbie continued.
No one:
Abbie: "I am SO honest, like, you have no idea, I can't lie."
The girls then axed Mary for being the least honest out of Abbie, herself and Brianna. Except, their faces really said it all:
Alexa, play 'Y U Always Lyin'.
#7. The final two, Abbie and Brianna, had to then read out the qualities they're looking for in a relationship to Matt, while the other girls watched on.
Each girl was gifted a diary to write their thoughts in, and we've all seen how well this has worked in the past.
Abbie told Matt her most valued quality in someone was honesty. "I get in trouble sometimes because I'm too honest," she said to him.
Abbie. Honestly. Reign it in.
The best part of this whole scene was the ladies watching Abbie tell Matt about how important honesty is to her.
Brianna fumbled at the gates telling Matt she's just looking for someone to have fun with.
Aren't we all babe, aren't we all.
#8. Afterwards, the girls enjoyed some Connosiuer* ice cream.
*No wait, sorry I think it was a Paddle Pop thickshake, my bad.
Abbie came in with a rose to one of the most bitter silences I've heard on TV, and that's even after watching Dan and Jess break up on live TV after MAFS ended.
"We're all devo for Brianna and the only thing that can make us happy is the Magnum ice cream," Nikki said, in one of the most seamless ad integrations the show has ever seen.
Just in case you missed it, SEAMLESS.
"Nothing tastes as good as Magnum ice cream," Kate Moss whispered from behind the lounge.
But hey, it worked. All I can think about right now is Magnum ice cream, and that's coming from someone who spends 99.8% of her time only thinking about Cadbury marble chocolate.
Osher then came in to announce a "live-action" rose ceremony and promised it'd be way less creepy than the new live-action version of The Lion King.
Basically the premise was that Matt was going around the cocktail party handing out roses after chats with the ladies if they ticked his boxes and stroked his ego. If you were left roseless by the end of the night, it was time to bid the drama llama mansion goodbye.
#9. Sogand had finally had enough of Abbie's BS and decided to call her out.
As Sogand called out Abbie for lying about the whole "I want marriage and kids in five years" moment from last week, Abbie was left absolutely shook. "It's so funny to me," she said. "Because honestly, I'm known for being honest?"
Sogand appeared to end the conversation quite calmly by telling Abbie to be careful and that things may come back to bite her. In Abbie's piece to camera, she said Sogand is "losing her shit".
Dun, dun. We're back here for a new crossover episode of Law & Order: Special Bachy Unit and Big Little Lies. And just like BLL a season two will be totally unnecessary but we absolutely know we'll see the rest of the storyline unfold tomorrow night.
#10. After the initial worry that she wouldn't get a rose, Nikki lived to fight another day.
Nikki got a bit upset that Matt only saw her quirky, bubbly side but wanted to finally have a chance to go a bit deeper with him. She did this by letting him know the qualities she's looking for in a partner are "fun and good sex".
Makes sense, tbh.
He left her roseless on the couch for what appeared to be only three or so hours, but…
…eventually he came back with a rose for her!
#11. And Brianna was left without a rose. This is Brianna, btw:
Her undoing was telling Matt that she wasn't someone thinking about marriage right now."I don't know, I don't really think past a week ahead, I just go with the flow," she said, in perhaps the most relatable line we've seen on the season so far.
Queen of little screen time, but also queen of my heart. Bye Brianna.
Tomorrow night:
One of Matt's oldest and closest friends gets to know some of the ladies. Also, Abbie is the most honest person you'll ever meet.