The Bachelorette Was Definitely On TV Tonight Because It's Thursday: Here's What Happened
Ahoy-hoy. Are you busy drinking your weight in vodka lime sodas because Bachelor In Paradise is officially not coming back in 2021? Same. There goes my dream of becoming a cleanskin, goddamnit.
There is a bit of sweet relief in the show not coming back though. For one, watching the tragics on this season of The Bachelorette who are there for the wrong reasons (cough, Adrian and Pascal, cough) while knowing they won't get another shot to cause drama in Paradise is kind of beautiful. What a waste of time for everybody involved, including me.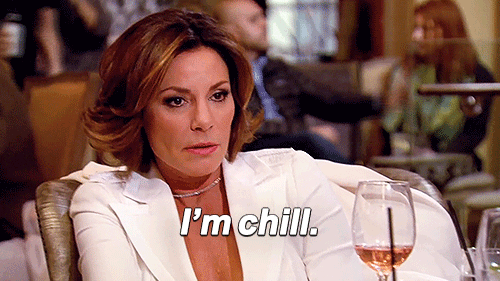 Tonight's episode saw Becky finally get a date where she wasn't shoved into old-timey clothes or forced to sit on a box in a back room. She got the whole shebang – a heights date, a dance, and finally the candlelit makeout couch.
Meanwhile, Elly got some weird "mini-date" which involved her making out with James in the pool, and the group date saw two men go undercover to see what the boys were saying about Becky and Elly when they weren't around. TL;DR: It sounds more promisingly dramatic than what it was.
Feel like pure shit, just bring back the undercover brother.
Let's recap the whole damn episode, shall we?
Here's what happened in episode 4 of The Bachelorette:
1. Damien isn't getting much screentime doing anything else, so he decided to take on the role as the new Osher.
Damien can get screentime any day in my heart.
As the boys recovered from saying goodbye to four lads – the emptiness in the house symbolising the emptiness in their brains – Harry mentioned he had been feeling a bit flat. This was some obvious foreshadowing of a storyline to come later for Harry, because join the club, babe! We've all been feeling flat in 2020!
The date card, from Becky, was awarded to Nice Pete, and we could only hope she'd get a good date and not be shoved out to go feed the alpacas or something dressing like a nun.
2. Nice Pete and Becky went on the bridge climb and got awkwardly serenaded when they made it to the top.
What's more awkward than already having your first date filmed? Having a pop star greet you at the top of the bridge climb, while performing her new song for the first time and watching you dance together. Without even one drop of champagne.
My literal nightmare.
3. Nice Pete dropped that he had previously been married, and somewhere along the way, I think we lost the real story.
Firstly, though, a round of applause for Becky! She finally got a candlelit setup! She finally got to sit on a real lounge, not a box in the corner. We love this progress for her!
Pete revealed he had been separated for a year, after being with his ex-wife for 12 years in total. Becky asked if he was ready to settle down again, and the answer was yes, and they connected on a deep, spiritual level and blah blah blah.
What then happened, though, was Becky got really emotional about what Pete had told her, saying she found it relatable. We know Becky hasn't had a 12-year relationship that resulted in marriage recently end (that we're aware of anyway), so when she started dropping quotes like "no one deserves to be hurt and disrespected," and "I've been through what you've been through, it's horrible and it's disgusting and it sucks," well my nosy little brain woke up again and realised we probably weren't getting the full story behind their conversation whatsoever.
4. Intermission: The boys just don't pull off the spon-con as well as the girls used to, and Pascal doesn't really know why he's on the show.
Kettle, send me chippies.
Pascal tried to make some hilarious jokes to da other boiz about not knowing if Elly's name was Elly or Ally, and HAHA Pascal, every lady in Australia is wet for you right now, you're so funny!
Just a reminder, this is Pascal, the guy who can't be bothered to learn the name of the woman he's trying to date.
5. Elly and James had some weird midnight mini-date.
Ha, had a few of those in my time too!
"Your 12am order to Domino's doesn't count as a midnight visitor," my weathered neighbour Doris called out, rubbing my expensive anti-aging cream all over her deep crevices. Think it's too late, Doris, you old cow.
James opened up to Elly about wanting to find love, and something serious, and next minute they were in the pool making out.
I felt nothing.
6. The group date was a wakeboarding contest — with a twist.
The men picking the lads up for the date were actually undercover, with one being Becky's best friend, and the other being Becky and Elly's cousin. They probed the boys as they drove them to the wakeboarding… lake thing… to see if they'd say anything bad about the girls.
Pascal talked about the fact the girls both had the audacity to KISS numerous men already, and that loyalty is very big for him, so he wasn't a fan of that. Somehow, I think if Pascal was to walk a day in the shoes as the Bachelor (ew, imagine), he probably would've kissed everyone by now, including one of the alpacas.
Pascal also got great joy in seeing some of the other guys who had never wakeboarded before, fall over. His maturity levels are off the charts.
And when it was his turn to perform a trick, thankfully he exceeded all of our expectations.
7. If anyone got awarded solo time after the group date, we didn't see it.
We did see Becky and Elly's undercover men fill them in on the fact Pascal is a douche, as if his facial hair hadn't already given him away.
8. In other news, I've finally figured out Adrian could be Reece Mastin's long lost brother.
Am I right or am I right? Or am I just asleep with my eyes open? I'm not even sure anymore.
9. At the cocktail party, Harry decided to yeet off because he misses his son.
Country roooose, take me hooome…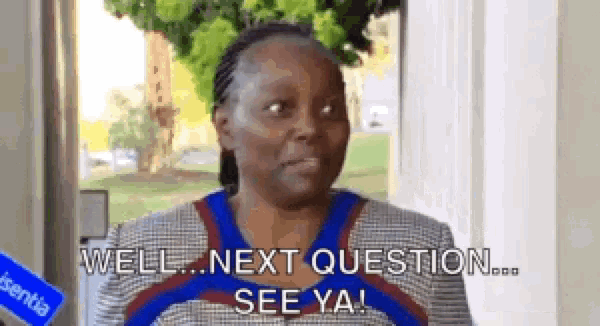 10. Detective Becky pulled Aggi away, and Aggi dropped that Pascal was even douchier than what we already knew.
Other than the fact this episode we've seen Pascal not know Elly's name, not know which sister he was even pursuing, and laugh like a lunatic at someone falling over, Aggi then said Pascal had commented on the girls' looks, asking if the show could've found "hotter chicks."
Just a reminder, this is Pascal, the man judging two women for not being hot enough for him:
11. Elly and Becky booted Pascal and I hope he's still nursing his broken ego.
If he wasn't already six-feet under, his faltering attempt at trying to explain himself – "You are entitled to date everyone in the house and kiss everyone in the house, BUT…" was the final nail in the coffin. Or the final coffin in the nail as Niranga would say. I miss him.
When Becky confronted Pascal about the "better looking chicks" comment he proceeded to say the girls were creating drama from nowhere and denied that he said any of those comments. But in the words of Queen JoJo, it was all 'Too Little Too Late' and Pascal got sent packin'.
Next week: The show is on again, Wednesday and Thursday at 7:30pm on Channel 10.