Are Any 'Bachelor In Paradise' Couples From 2019 Still Together?
The Aussie seasons of The Bachelor and The Bachelorette actually have an impressive track record of creating long-lasting relationships, but when it comes to series spin-off Bachelor In Paradise it's a totally different story.
Admittedly, the first season of BIP actually matched up some genuine couples. We had Keira Maguire and Jarrod Woodgate, who dated on/off for almost two years. Megan Marx and Jake Ellis kept their relationship going for about a year, while Tara Pavlovic and Sam Cochrane got engaged on the series, although split after a few months.
But the second season paled in comparison. If the greatest love story we have to watch is between Alex Nation and Dog Park Bill, then y'all know things are dire. The season was just totally lacking when it came to creating any genuine, errr…connections.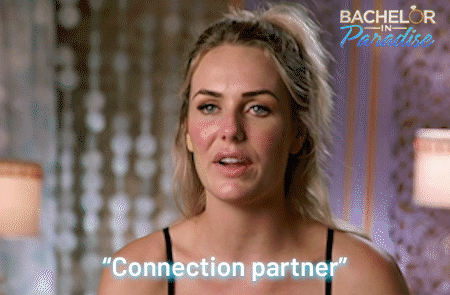 With most of the couples splitting before the reunion, we tracked down whether any reunited the flame or if they're still single. Let's jump into where all the 2019 couples created from last year's BIP are now…
Alex & Bill
Relationship status: Split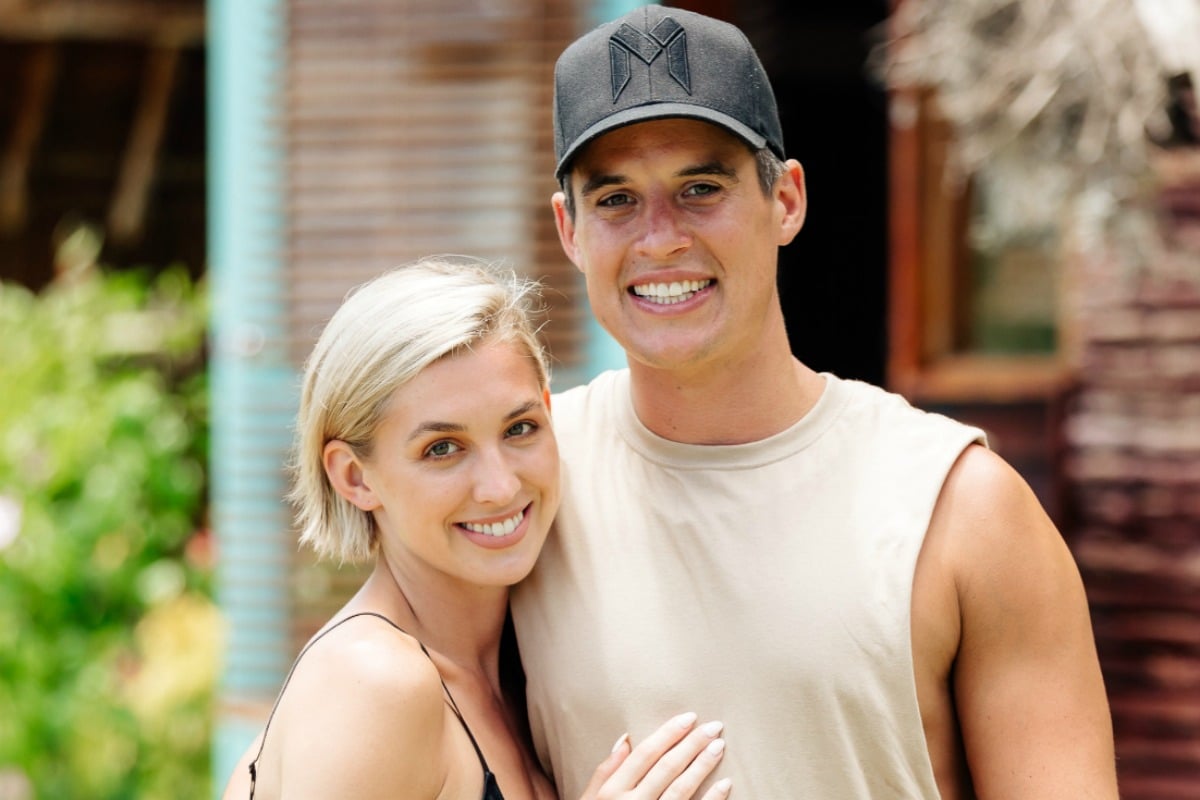 Alex Nation and Bill Goldsmith matched up pretty early in the season and while Alex went on a date with Brooke Blurton, she ultimately chose to stay with Dog Park Bill. They left the series together and dated for only a few weeks before breaking up, with Alex revealing, "We came back from Paradise and it was good for three weeks and [then] he told me that he didn't love me and that I suppose, we couldn't be together, and that he thinks it was the environment that made him fall in love with me," she said on the BIP reunion.
According to Alex and Bill's Instagrams, they both appear to still be single. Alex infamously attended the reunion without Bill, and a cardboard cutout of Bill stood in his place.
This moment in reality TV history was truly a time to be alive.
Caroline & American Alex
Relationship status: Split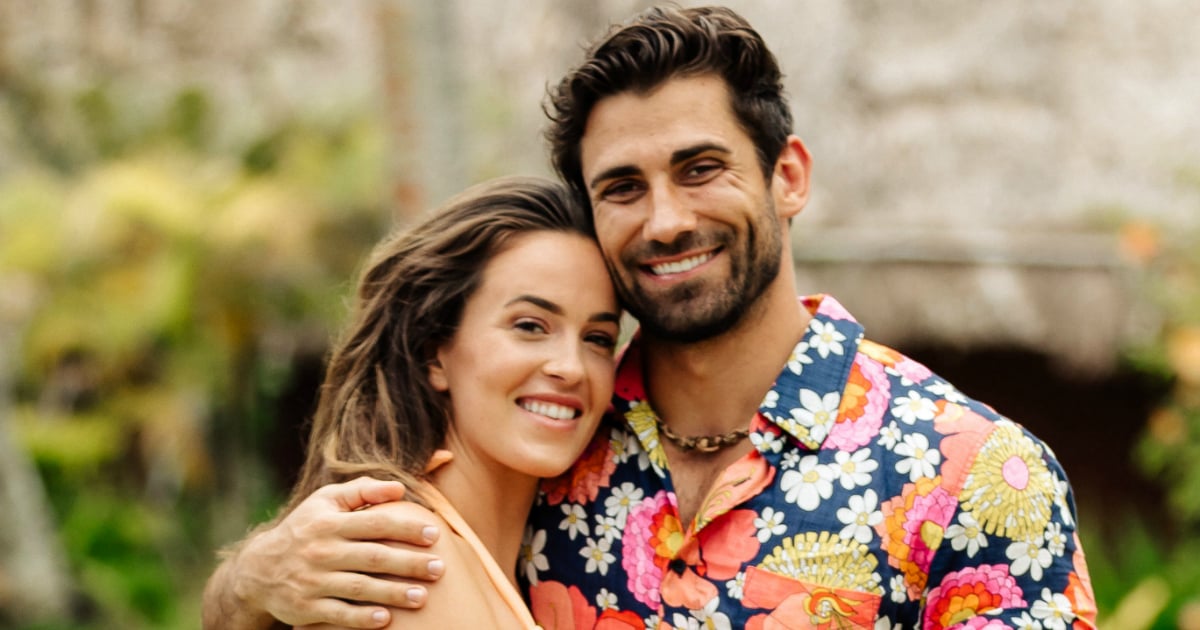 Remember American Alex (aka Alex Bordyukov)? Ooft, hell yes *fans self*. Remember Caroline Lunny? Not really. Well, the two US contestants came all the way onto the Australian series of BIP, just to end up finding love with each other. They left the series together, but by the time the show finished airing they had already called it quits.
"It wasn't anything major, it's not really like one thing that makes you fall for someone or not fall for them, it's a compilation of a myriad of little things," Alex told 10 Daily. "It wasn't so much distance as we just decided that it was — good but not great… along those lines."
According to his Instagram, American Alex appears to still be single…which tbh is the only good news I've received this year. Caroline is dating some fella named John and they recently celebrated an anniversary and moved in together.
Florence & Davey
Relationship status: Split
Florence Alexandra and Davey Lloyd were a love story that spanned two seasons of BIP. First meeting in 2018, Flo ended up ditching Davey for Jake Ellis, who in turn picked Megan Marx over Flo. Then last year, they got their second chance at a happy ending but it was not meant to be. When given the chance to commit to Davey, Flo didn't choose to stay in Fiji and they went their separate ways.
It was probably for the best as Davey quickly moved on and began dating bikini model Georgia Cook, with the new couple making their debut on the reunion. However, based on both of the 'Grams, they are no longer together as they've wiped each other from their pages. Davey appears to now be single, as does Flo (hey, hey!) but sadly the feisty Dutch beauty is currently living back in Amsterdam. Those two crazy kids need to get their shit together.
Tenille & Nathan
Relationship status: Split
While Tenille Favios initially matched up with Ivan Krslovic on the show he soon became a stage five clinger, and Nathan Favro swooped in and they ended the show as an item. But while these two may have made an insanely attractive pairing, their breakup was pretty ugly. According to Tenille, after they exchanged their vows at the commitment ceremony, they met up in Byron Bay and Nathan immediately dumped her.
For what it's worth, Nathan apologised to Tenille during the reunion. We spoke to Tenille following the reunion and she didn't hold back, saying that upon reflection she reckons that Nathan faked their relationship for the cameras. "It just made it quite unnatural towards the end there…he hadn't kissed me all day long and then he set up the cameras and then in front of the cameras, he kisses me."
Nathan was most recently seen cosying up to 2020 BIP contestant Abbie Chatfield so it's safe to say he's probably single, while Tenille is also unattached but seems to be thriving.
Shannon & Connor
Relationship status: Split
Shannon Baff and Connor Obrochta were glued at the hip during their time on BIP. While they left together, it all fell apart as soon as Connor went back to the US, with Shannon revealing that he ghosted her. "I was open to moving to the US but afterwards when we were planning to meet up in Hawaii, I was the one organising everything and I didn't feel like it was getting reciprocated," Shannon told Courier Mail. "A week and a half [after the show] he went to LA and I heard nothing else."
Absolutely savage. Connor appears to be single on his Instagram (and doing nonstop spon-con) while Shannon has fulfilled a lifelong dream of living in a campervan and driving up the coast of Australia — and it looks like she's still single. Form an orderly queue, gents.
Cass & Richie
Relationship status: Split
There was something suss about Richie Strahan and Cass Wood together on BIP. They always matched at every rose ceremony, yet we never saw them kiss and it all blew up after Richie announced he was exiting the show — which left Cass shattered, and she soon departed the series as well.
On a happier note, they have both moved on and are dating… just not each other. Soon after the series aired, Cass confirmed she was dating rugby player Tyson Davis and they're still going strong.
While Richie confirmed in October on his Instagram that he was dating WA local, Jenayah Thompson.
Alisha & Jules
Relationship status: Split
Watching Jules Bourne mess with Alisha Aitken-Radburn's emotions is the reason I have trust issues, so it's no surprise these two didn't last long. They formed a close bond upon meeting, but Jules repeatedly ended then restarted things with Alisha, leaving her confused. They eventually decided to end their on/off fling for good, after Alisha gave a kickass speech.
Jules is now dating someone named Brooke Lütje, while Alisha appears to still be single.
–
So that's zero relationships created out of seven couples. Let's pray this year's BIP actually makes some genuine connections, or please pass me another cocktail.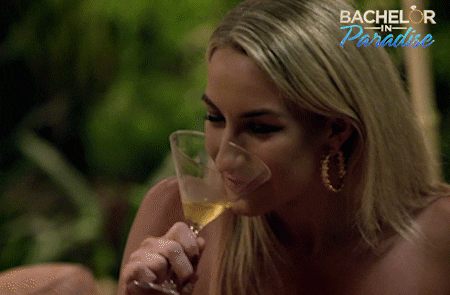 –
Bachelor In Paradise premieres on 15 July.