We've Ranked Every Aussie Bachelor & Bachelorette Season
The Bachelor and The Bachelorette hold a special place in the hearts of Australians, mostly 'cos we love to watch straight people date and then be savagely dumped on TV for shitz and gigz.
We've now had a total of 13 different seasons, so what better time to brutally order them now that Locky Gilbert's season has come to a crashing end.
As we get set to kick off another season with sisters Elly and Becky Miles, we are paying our respects to all the Bachelors and Bachelorettes who have come before.
FYI: we are ranking the seasons, rather than the Bachelor and Bachelorettes themselves.
We've ranked all the Australian Bachelor & Bachelorette seasons:
13. Tim Robards
This is where the whole wonderful adventure began. It's funny 'cos out of all the Bachys, by comparison Tim seems way too normal. He and winner Anna have taken their time with their relationship, they appear to be the real deal and watching their love blossom throughout the season was cute as heck. However, looking back I can't think of a single memorable thing from Tim's season. No villains. No heroes. No particularly funny or iconic moments. Sorry Tim.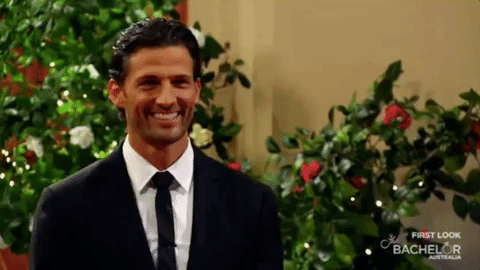 ---
12. Ali Oetjen
I'm sure Ali is lovely but she was by far my least favourite Bachelorette and her season cast some of the loosest blokes ever seen on the show. There was dog park Bill and the always dancing and avocado-blending Ivan. While there were some funny moments, there was also guys like Charlie and Paddy showcasing some extremely toxic behaviour that should never have been given a platform.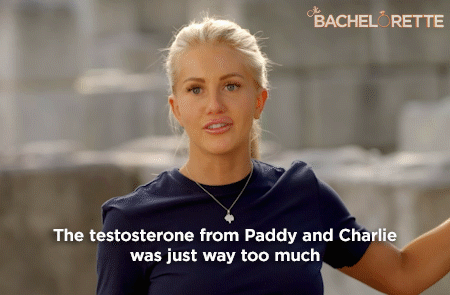 ---
11. Locky Gilbert
As I've previously written, imho Locky is the worst Bachelor we've ever had. I'm not saying he's a bad person, he just lacks the charisma and wow-factor that the role demands. Thankfully, the season was saved by the drama between women like Roxi, Juliette, Areeba, Bella and Irena and it turned out pretty decent — but not one of the franchise's best by any means.
---
10. Blake Garvey
Blake is the most hated Bachy in the history of the franchise, so it would be unbecoming of me to put him high on the list. The dude proposed to Sam, then broke up with her and hooked up with the third-placed contestant and this will NEVER be forgiven. Ever. Blake's actions aside, the season itself had some series-defining moments, introducing viewers to icon Laurina and her dirty street pie and, of course, we met winner and future Bachelorette, Sam Frost.
---
9. Nick Cummins
The Honey Badger gave Blake a run for his money for the most hated Bachelor title. While Blake dumped his winner, Nick didn't even choose a damn winner. When left with absolute delights Brittany and Sophie in the finale, Nick elected to choose neither. But before the finale turned to pure chaos, the rest of the season did have some decent drama, which came mostly from mean girls Cat and Romy. Other memorable moments were Brooke telling HB that she was bisexual and Cass reading her diary to him… leaving us all cringing for eternity.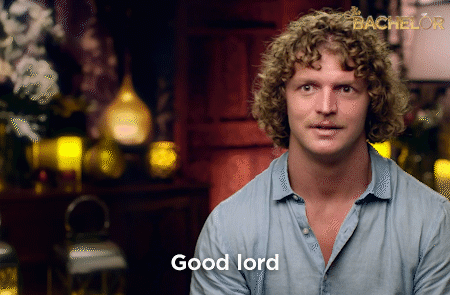 ---
8. Sam Frost
Our very first Bachelorette did not disappoint. Following Blake's season, viewers were very much on Team Sam and wished the best for her. The season was pretty good, featuring one of my favourite villains, international model David, and fun banter with future Bachelor, Richie. The rest of the men were largely forgettable and Sam was clearly the best thing about the season, even if her relationship with winner Sasha wasn't meant to last.
---
7. Sam Wood
There was nothing particularly wrong with Sam. I'd argue he was a great Bachelor BUT his season was not that entertaining. Tbh the best thing about Sam's season was that we got to meet Heather, who was one of quirkiest contestants ever seen on this show and of course his future wifey and baby mum, Snezana. Bless them. This season was not about drama, it was all about the love story, which was refreshing and well, not something we've seen again since.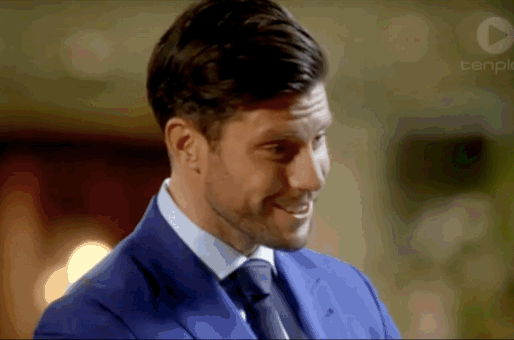 ---
6. Angie Kent
Angie was probably the most loveable Bachelorette we've ever had. She was hilarious and her takedown of Noosa's Jess Glasgow over his sleazy antics was beyond iconic. Angie's season also introduced the likes of Bachelor In Paradise's Timm and Ciarran to Australia, before she chose Carlin as her winner. The combo of Angie being charismatic as hell and dating some of the most eccentric men we've seen on the show was perfection. I still can't believe someone like Timm exists.
---
5. Matt Agnew
Matt was an underrated king and imho, he saved the series after what Honey Badger did. The astrophysicist was also the first Bachelor to wear glasses — and this is important! And sexy! Aside from Matt being kind and witty, there was SO MUCH drama in the house between the women. Most of this came from a lot of the women having a problem with Abbie, and who can forget the 'dog c*nt' saga. I never will. It was the most Aussie controversy of all time.
---
4. Georgia Love
Could a journalist who's already accustomed to being on TV make a good Bachy? Turns out: yup. Georgia was charming as heck and her season had some of the funniest challenges of all time. The season also featured future Bachelor Matty J, two male models who decided to be enemies and the boys breaking out into song at a cocktail party. Oh, and who can forget Fireman Cam in a pen full of puppies? I actually can't. It's still my phone background.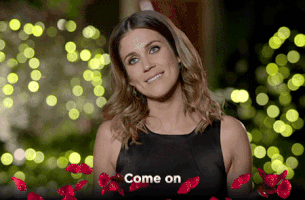 ---
3. Richie Strahan
From his inane laugh to his penchant for saying 'cool bananas', Richie was a bit of a dud, but that doesn't mean his season wasn't one of the most iconic in history. He and future winner Alex's chocolate bath will be forever implanted in my memory and I demand a formal apology from all involved. This is the season Megan first appeared (as well as her ex-girlfriend Tiffany), Keira made her debut and there's never been a more unpredictable finale than Richie choosing Alex over Nikki (who got the wifey edit).
---
2. Matty J
This might be a controversial choice. Don't @ me, but I'll fight for Matty J. To me, he was the most well-rounded Bachy we've ever had. Matty is smart, sweet, kind, funny, and not mention a total babe with amazing hair, the main prerequisites for the gig. Matty was perfection.
But it wasn't just Matty who sold the season, the women included some of the most iconic Bachy faves ever, like Tara (and her sausage), Elora, and Florence. And to add to this, we were gifted a genuine and longlasting romance between Matty and winner Laura. This season had it all and The Bachelor doesn't get much better than this.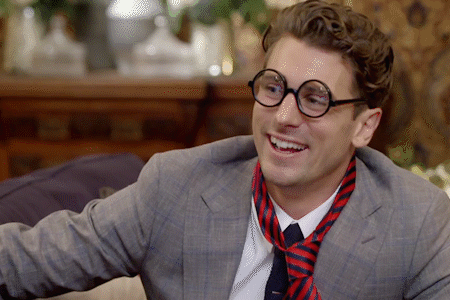 ---
1. Sophie Monk
It was tough not putting Matty J here but could anyone else be number one? Sophie redefined the role of Bachelor or Bachelorette. She was always true to herself (aka a massive bogan) and didn't just play the part. She was a magnificent eclipse, the kind we might never see again.
Aside from Sophie being actual perfection, the season saw the series' funniest feud break out over Jarrod and the boys peeing in his pot plant. Then we had dreamboats in Apollo and James, and another of my favourite villains Blake, who left the show by simply telling Sophie "ciao."
Nothing has compared to this season — it was truly god-tier reality TV.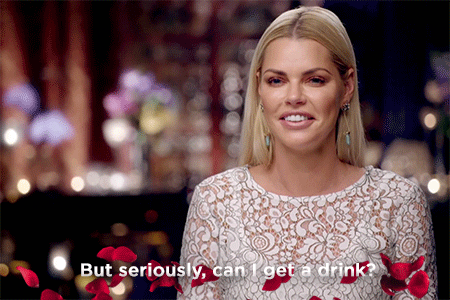 –
This article has been updated since it was originally published.