Every 'Love Island UK' Contestant Ranked From Muggy To My Hero
I'm not ready to accept that this year's Love Island UK is almost over.
This season has seen the highest of highs and lowest of lows, with the cast now preparing to fling themselves towards the finish line. The Love Island grand finale will air next week, so ahead of the winning couple being announced, we thought it was time to rank the islanders who have occupied our minds for the last two glorious months.
This ranking is meant to be fun and light-hearted, understanding that due to the nature of reality TV even the 'villains' on Love Island are often meticulously constructed. That being said, the recent gaslighting and bullying exhibited by the boys shouldn't be left unchecked. Simply put: some of the islanders (read: the men) have acted rather muggy this season, while others (read: mostly women) have become my own personal heroes.
FYI: This ranking won't be listing the most recent bombshells as tbh, I doubt we'll remember their names in a week.
We've ranked the Love Island UK contestants:
---
12. Luca
Luca's recent antics have pained me because he was my favourite islander in the early weeks. However, in the most recent episodes, Luca has started targeting Tasha and has acted increasingly controlling over Gemma. Not a vibe!
From having a go at Tasha while she was already in tears over being voted unpopular, to being nasty to her by shoving a pie in her face, Luca's repeated attacks on Tasha have been awful to witness. Luca did eventually apologise.
Luca seems so obsessed with the model that viewers and a former contestant even reckon he's acting out because he harbours a crush on her.
Then there's Luca's outburst at movie night over his Love Island partner, Gemma. Footage was shown of bombshell, Billy, flirting with Gemma, who for the most part reacted rather awkwardly. Luca exploded over the seemingly innocent exchange and many viewers saw it as a red flag, prompting Luca's family to apologise on behalf of him. Big yikes.
11. Dami
I was a huge Dami stan at the beginning of Love Island: he was by far the funniest man in the villa, and he was often the only male islander providing a shoulder for the women, offering them comfort and advice. But Dami took a dark turn during Casa Amor, showing little regard for Indiyah by hooking up with Summer on night one, and he also encouraged the other boys to stray from their connections.
While Dami and Indiyah have since mended their relationship, Dami then started putting his energy into baiting Tasha. On two seperate occasions, he said unkind and unprovoked things to Tasha — leaving her in tears. He apologised but it didn't come across as overly heartfelt, and some fans even speculated that he and Luca were forced to say 'sorry' by production.
10. Adam
As the only returning islander, Adam arrived with quite the reputation. Adam first appeared on Season 4 and found himself in the centre of controversy for repeatedly leading on women, then dumping them as soon as someone new came along.
In the worst instance, Adam eyes wandered away from his current match Rosie as soon as his eventual girlfriend Zara entered, but then he gaslighted Rosie into thinking she had scared him away due to her jealousy. The saga triggered a widespread conversation about gaslighting and UK domestic abuse charity Women's Aid even issued a warning about Adam's behaviour.
However, this season Adam has proven himself to be loyal to Paige (so far) and quite a pleasant addition to the villa, so if he keeps up the good work, this year's Love Island stint could be a redeeming pivot for the divisive bombshell.
9. Deji
OK, now we've gone through some of islanders who have landed on my bad side, let's discuss all the contestants I absolutely love (and there's plenty), starting with Deji.
Deji is great! He copped being dumped by Indiyah like a gentleman — while telling her that she deserved better than Dami — and he was the only guy that called out Billy for his terrible treatment of Danica.
After Billy didn't marry or snog his own partner Danica in the challenge, he was venting to some of the boys "I'm not a dick but it's come off like I'm a dick," to which Deji interjected, "You are a little bit. A smidge," Deji replied. "You said to her she ticked all your f**king boxes now you're telling her 'pack up the boxes,' mate."
Men calling out other men for their bad treatment of women shouldn't be a rarity worth celebrating, but sadly on this season it is.
8. Tasha
I'll say it once and I'll say it a million times: Tasha doesn't deserve the vitriol she's received from the men this season. Sometimes a girl takes awhile to decide whether to commit to one boy, and you know what? That's her right not just as a single lady, but as a contestant on a show that's literally formatted around singletons dating multiple people.
7. Paige
Paige is delightful. She was super patient with Jacques, even forgiving him for his actions in Casa Amor, but he pushed her too far with his aggressive and immature reaction to Adam's arrival. We've got to love a woman who knows what she deserves.
Jacques ended up leaving the villa, and in his absence, Paige and Adam have grown closer together.
6. Andrew
Andrew's not terrible! This is how low the bar is for men this season. Lol.
But for reals, he does get props for being the only man in the villa to call out Luca and Dami for their nasty behaviour towards Tasha. And with the exception of #TittieGate, he's proven to be a kind and loyal Love Island partner.
5. Danica
Everyone loves a trier and Danica tries harder than anyone in that villa. She's had a tough time throughout her reality TV stint: she's been friend-zoned, she's been dumped, she's been pied (metaphorically not literally), and she has struggled to keep any connections alive.
This just simply isn't fair as our girl deserves the world. Hopefully, her luck is about to change.
4. Indiyah
The next four aren't just contestants on Love Island, these are ICONS.
Indiyah is the best friend any girl could hope for, she's the reaction queen, and I'll personally never get over her speech to Dami after he was beyond rude to her in the Casa Amor aftermath. "I may be a heartbreaker but I'm not disrespectful," she told her ex after they both brought back new partners.
Indiyah and Dami have since gotten back together and we just hope he appreciates what he has.
3. Davide
Davide brings me so much joy. For some reason, I can't help but giggle though everything he says with his thick Italian accent — he's just charming, OK! He also loves to be dramatic, as who can forget his iconic speech after finding out Ekin-Su had cheated on him with Jay.
I would like to have "You are a liar, an actress, go the f**k out," inscribed on my tombstone, as after he dropped that gem, I was left deceased. Thankfully, he and Ekin-Su have since sorted out their differences and appear to be going from strength to strength — they deserve it for carrying this whole damn season.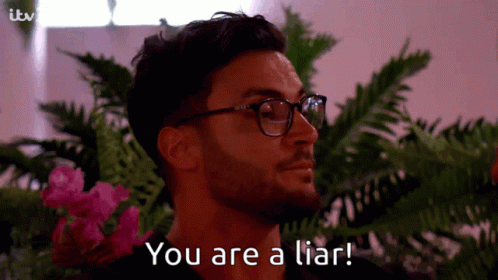 2. Gemma
I just love Gemma. I can't fathom that this woman is 19 years old, yet possesses so much wisdom — and she's also just so damn hilarious. She's proven to be a great friend to the likes of Paige, Tasha and Ekin-Su, and she's also put Luca in his place when he's acted like a low-key nightmare.
We must stan Gemma forever.
1. Ekin-Su
As if anyone could come close to Ekin-Su? This year's season of Love Island without Ekin-Su would be like the sky with no sunshine. She brings the drama, she brings the iconic lines, she brings unpredictability — she's everything!
Ekin-Su is so wildly popular that fans even reckon she should host next year's season. I do not disagree!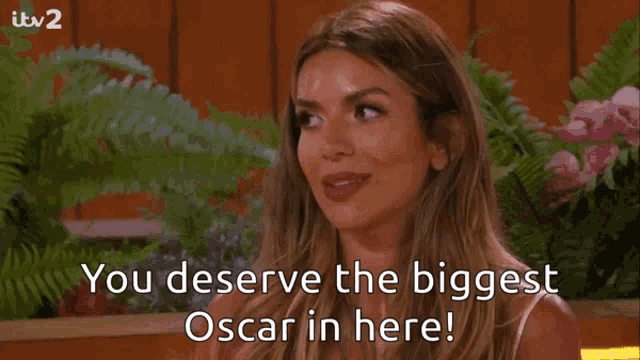 Whether she wins this year's season or not, a star is born.
–
Love Island UK drops every night on 9Now.