UK Fans Just Watched The Susie/Splenda 'MAFS' Episode & I Can't Stop Laughing
The sixth season of Married at First Sight Australia continues to absolutely enthral UK viewers, as England remains in lockdown until at least March.
The show has become a phenomenon over in the UK, and viewers have just seen the scene where Susie Bradley argues with Billy Vincent over Splenda on the beach. The online reaction has been immense.
It's legit made headlines overseas:
Married At First Sight Australia's Susie slammed after making Billy cry in 'difficult to watch' row over sugar https://t.co/pq2iWhmRMr

— The Irish Sun (@IrishSunOnline) February 3, 2021
The above report in The Sun relays the argument, writing: "The 27-year-old nurse insisted Billy lied about having Splenda in the house and for claiming he hadn't surfed for a while when he had."
I'm sorry, but this is SO FUNNY.
There's a feeling you get when non-Australians encounter something that is just painfully Aussie — it's a mixture of pride and embarrassment. This was one of the most iconic MAFS fights in history because it was just so stupid.
If you want a recap of the whole argument, we've got you covered, but it all essentially came about after Billy told Susie that he "for sure" had Splenda for her morning coffee, then all of a sudden…he said he did not have any sweetener.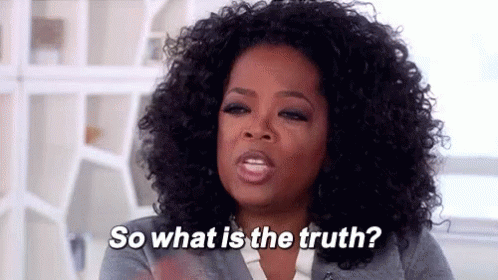 This truly triggered Susie, and another weird lie that made matters worse was that Billy claimed he was a skilled surfer, then all of a sudden his story changed and he said he hadn't surfed in months. It was just the kind of petty fight that makes perfect TV, and Susie's rather extreme reaction to these relatively innocent mistruths made TV gold.
UK viewers are baffled by Susie's reaction to Billy not having Splenda:
Susie: You lied to me!!

About splenda?!? #MarriedatfirstsightAustralia pic.twitter.com/c47ytzqte9

— Jess Day (@thejessica_day) February 2, 2021
Jeez, Susie is vile. Cruel and vindictive. He couldn't find the Splenda, forgot he went surfing a couple of months ago and told her she was beautiful. Wait, what? And she set up her child for a lifetime of torment by calling her 'Baby'. #MarriedatfirstsightAustralia

— Molly Molls (@Moliver81631539) February 2, 2021
Awe, poor guy. He deserves much better than Susie. Such a drama over bloody splenda and surfing. #MarriedatfirstsightAustralia

— elizabeth scott 🇬🇧🏴󠁧󠁢󠁳󠁣󠁴󠁿 (@suzysasha) February 2, 2021
Susie on Married at First Sight Australia needs to take a long hard look at herself in the mirror. THE MAN DIDNT KNOW IF HE HAD SPLENDA 🥺🥺🥺 #MarriedatfirstsightAustralia

— Emily Weston (@primaryteachew) February 2, 2021
As to be expected, most UK viewers are firmly on 'Team Billy', and Susie has struggled to find many UK fans. Viewers are comparing their hate for her with Ines Basic, who bared the brunt of a bunch of trolling and death threats when the season starting airing overseas.
I thought Married At First Sight Australia couldn't top it with Ines…but then they go and bring out Susie. Next level madness.

— ✏️Lizzie (@Lizzzzie92) February 2, 2021
Idk if anyone's watching married at first sight Australia but if you are, HOW NASTY IS SUSIE? Idk how anyone can happily live their life with someone who picks a proper full on argument over Splenda🥴#MAFS

— Ri✨ (@RianneEmma) February 2, 2021
Can we all agree that Susie from Married at First Sight is just the worst thing you've ever seen

— Sophie Charrington (@s_charrington) February 2, 2021
So, how have Susie and Billy reacted to their newfound UK fame? Susie deleted her personal Instagram a while ago, so it's hard to say. Meanwhile, Billy posted a series of Instagram stories, and when asks if he's still friends with Susie, he said: "I'm indifferent to her, hey. It is what it is, but she's not coming over for crumpets and a tea any time soon."
I think we all know that wouldn't happen, Billy. You don't have any Splenda.