10 Revelations From The 'Sex And The City' TV Reboot 'And Just Like That'
And just like that, 11 years since the ill-fated second Sex and the City movie, we are all talking about those fabulous Manhattan fashionistas once again.
The TV reboot And Just Like That arrived last week and while the first two episodes have received mixed reviews, it's proven to be a huge commercial success becoming HBO Max's highest-rated debut ever.
The 10-episode season follows Carrie (Sarah Jessica Parker), Charlotte (Kristin Davis) and Miranda (Cynthia Nixon) as they navigate life in their 50s, and yep, the lack of Kim Cattrall's Samantha is felt deeply. Famously, Cattrall did not sign on for the reboot with tensions between herself and Parker rumoured to be one of the reasons she would not reprise her role.
Since it's been over a decade since we last caught up with our favourite ladies, there was a lot of ground to cover in the first two episodes — and we've pulled together the highlights.
Here are the biggest revelations from the Sex and the City rebooted TV series And Just Like That:
---
1. Samantha no longer speaks to Carrie, Miranda, or Charlotte, and she now lives in London.
The reboot addressed Samantha's absence from the outset, revealing that she was "no longer with us," as she had moved to London. That's not all though, as Carrie admitted that the reason she moved was because Carrie had fired her as her publicist. "I told her that because of, you know, what the book business is now, it just didn't make sense for me to keep her on as a publicist," Carrie told Miranda. "She said fine, and then fired me as a friend."
Carrie confided in Miranda that she had tried to reach out to Samantha — leaving her several voicemails — but has received no response. "I thought I was more to her than an ATM," Carrie actually said in the first episode. Ummm. Ouch!
2. Our favourite couples are still married — but not all happily.
Never fear, Carrie and Big are still together… err, well temporarily. And our two other favourite couples — Miranda and Steve, and Charlotte and Harry — are also still happily married. Sadly, it's another story for Anthony and Stanford, as while they're still together, it doesn't look like either party is particularly enjoying themselves in their marriage.
3. Carrie hosts a podcast and has an Instagram.
Carrie Bradshaw has well and truly gone digital, embracing Instagram and is now co-hosting a podcast. While we don't see much of Carrie's Instagram activity, we do see her recording her podcast, and err… it a lot! She hosts with Sara Ramirez's nonbinary character Che, and throughout the show, Che often strikes a 'woke moment!' button that's super cringe.
While recording the podcast, Carrie is uncomfortable talking openly about masturbation on the show and freezes up when she's pressed to reveal some personal details, which leads me to the next revelation…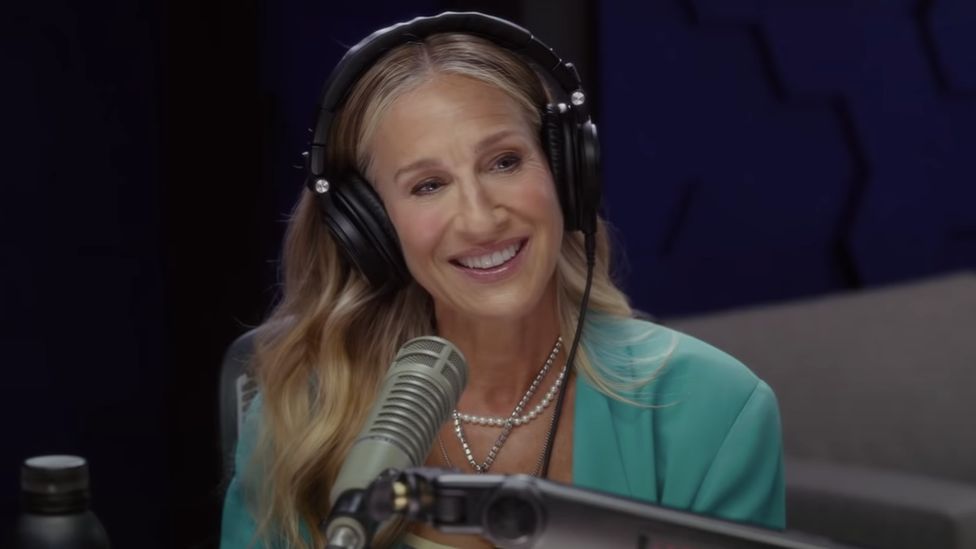 4. Carrie still has no idea how to talk about sex.
In one of the more awkward moments of the premiere (and there's plenty!), Carrie is caught off guard when Che asks her about masturbation — like she didn't write about sex for a living for most of her career. She makes some strange joke about 'buying a vowel' and later off-air she is told by Che that she needs to 'step her pussy up' or she could get axed from the podcast.
5. Miranda has gone back to college — with awkward results.
Miranda's attempt to live a more empathetic life sees her leaving her career in corporate law and enrolling in Columbia to study her masters in human rights. It's here that she makes all sorts of tone-deaf remarks. She gets a fellow student's pronouns wrong, before assuming that her Black professor Nya was a student because she didn't expect a professor to have braids.
She makes another awkward misstep when she tries to play 'white saviour' when Nya isn't let through Columbia's security. She eventually makes amends, but the reboot could have done without all the cringeworthy Miranda scenes, which are simply ruining our fave character.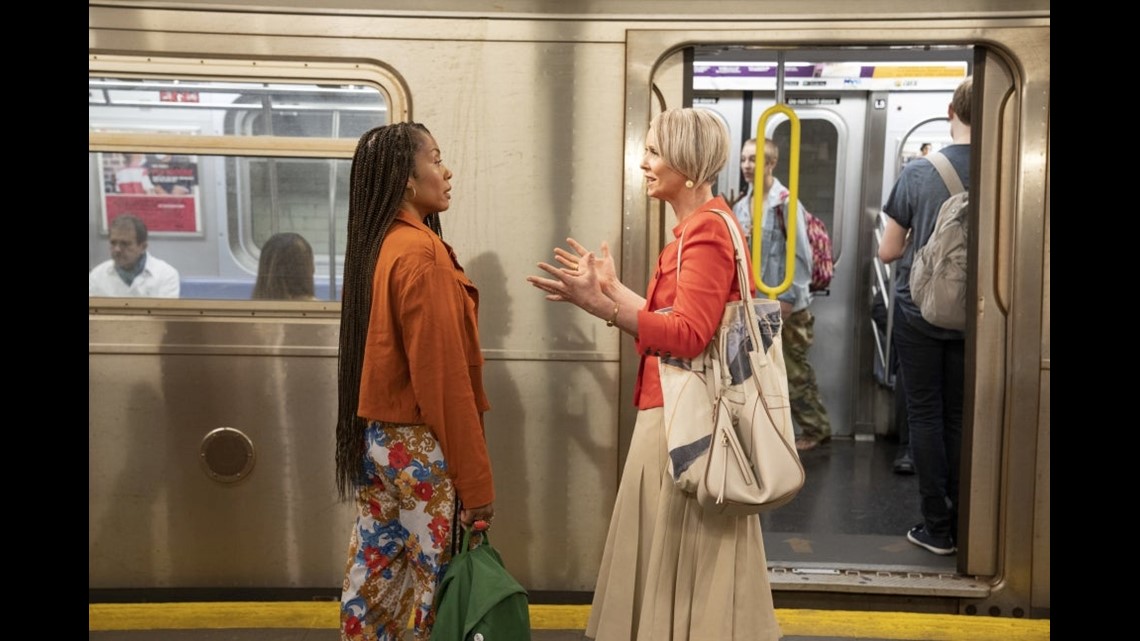 6. Steve now wears a hearing aid.
Steve wears two hearing aids in the reboot, which he takes out strategically when he no longer wants to hear — like at a kids' recital or when his son Brady is having sex in the next room — which is very on-brand for the character.
After the series returned, some fans speculated that the actor who plays Steve, David Eigenberg, could be hearing-impaired in real life which is why the reboot took the character in that direction, but there doesn't seem to be any evidence to suggest this is true.
7. Mr. Big had a heart attack and died.
In a moment that's left fans shook, as Carrie attends Lily's piano recital, Big suffered a heart attack and died on the bathroom floor. Carrie arrived home to find him on the brink of death, which has left some people puzzled over why she hugged him rather than calling 911 to attempt to save his life.
8. Charlotte blamed herself for Big's death.
It's pretty smooth sailing for Charlotte in the first episode: she's still happily married to Harry and has seemingly an idyllic family. However, things shifted after Big's death. In the days following Big's sudden passing, somehow Charlotte was the one who was inconsolable — rather than Carrie. Charlotte sobbed to Carrie that if she didn't make her friend go to her daughter's recital then Carrie and Big would have been together, and maybe Big wouldn't have died.
I mean… she ain't wrong!
9. Susan Sharon is back and more annoying than ever.
SATC fans will know the character of Susan Sharon well, as she was involved in one of the series' most problematic moments. Susan was married to an abusive man who Carrie encouraged her to leave, and it backfired as Susan ended up resenting Carrie for it. She popped up once more during the series but then that was the last we saw of Susan, until she came to Big's funeral and didn't shy away from making a scene.
First, she muttered to herself "Am I the only one who remembers what a prick he was to her?" during Big's eulogy, which while wildly inappropriate was also low-key true. Then she confronted Carrie at the wake, saying something about a grudge she was holding against her, telling her "I forgive you. It's over. In the past," which is probably something best left unsaid at your friend's dead husband's funeral.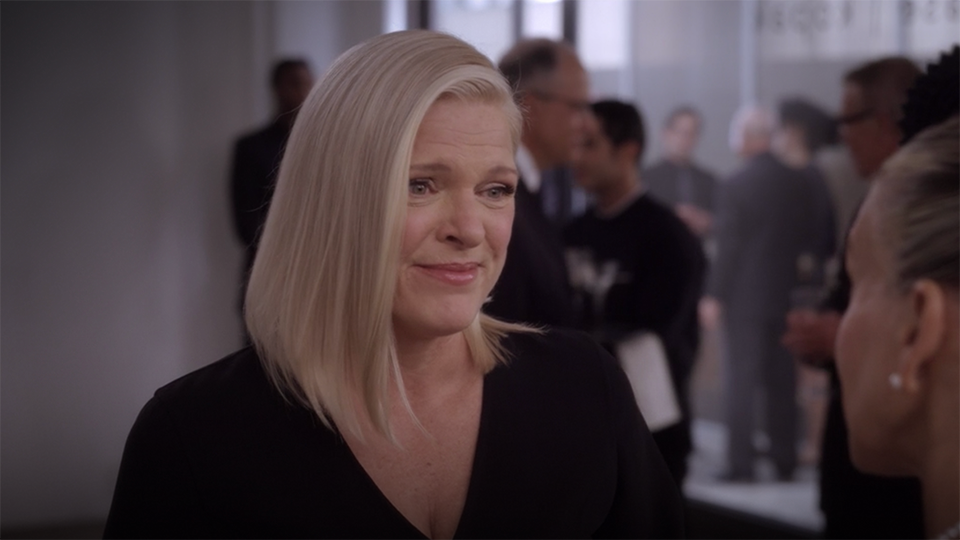 10. Samantha sent flowers for Big's funeral.
Samantha was mentioned again in episode two ahead of Big's funeral, as she sent a wreath of flowers to sit on his coffin during the service. While this was a nice gesture, some fans think it's unfathomable that Samantha wouldn't attend the funeral in person or at least text or call Carrie, instead of sending her former best friend a two-worded card.
–
A new episode of And Just Like That drops every Thursday on Binge.