An Extremely Scientific Analysis Of Who Is Going To Win 'The Bachelor' 2019
The Bachelor 2019 has started and we've already seen plenty of abs and plenty of women pulling out their most petty selves. And we all know why we're here: for ballgowns, bitchiness and space puns. That's it, that's the whole season.
Still, because we all have a stake in this – whether through the office sweeps or simple bragging rights about predicting the winner in the first week– we're going to sift through the key indicators from past seasons about who is going to go home with a handsome man's heart in a box as a trophy.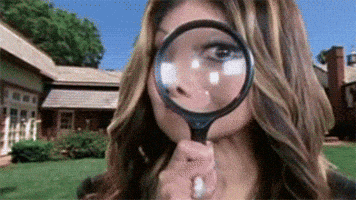 It's about love, baby! And true love can be predicted with an algorithm.
Let's make predictions about the outcome of this season of The Bachelor based on available datasets. It's science! Dr. Matt would be proud!
---
Let's start with age and basic math: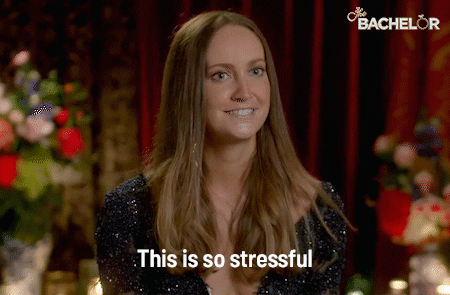 Season One:
Tim Robards chose Anna Heinrich as his forever bae. They're married now! Tim 30 and Anna was 26: an age difference of 4 years.
Season Two:
In season two, Blake Garvey chose Sam Frost, only to dump her after the season ended for second runner-up, Louise Pillidge. They broke up too. The nation still resents Blake for what he did to Sam. She's fine though. She didn't find love on The Bachelorette either, but got a gig on Home And Away.
Blake Garvey was 31, Sam Frost was 25: an age difference of 6 years.
Season Three:
Sam Wood and Snezana Markoski got together in season three, and went on to get married and have two sweet cherubs together. Sam was 34 and Snezana Markoski was also 34: an age difference of 0 years.
Season Four:
Season four saw Richie Strahan choose Alex Nation, and piss off the entire nation. It didn't work out. Richie was 31 and Alex was 24: an age difference of 7 years.
Season Five:
In season five, Matty J fell deeply in love with Laura Byrne. They have a baby now and are engaged. Matty J was 30 and Laura was 31: an age difference of 1 year.
Season Six:
Season six ended, as we all well know, with Honey Badger dumping both Brittany Hockley and Sophie Tieman in the finale, shattering our conception of love. Honey Badger was 30, Brittany was 30 and Sophie Tieman was 25: an age difference of 0 & 5 years, respectively.
Conclusion:
Age gaps more than like a year or two are almost always doomed from the start.
Season 7 prediction based on the age gap theory:
Dr. Matt is 32 years old, a handsome age. That leaves us with these Bachy hopefuls as contenders, if we're generous and allow an age range of 3 years maximum: Cass, 33; Chelsie, 28; Emma, 32; Isabelle, 29; Jessica, 30; Jessie, 30; Julia, 28; Mary, 31; and Sogand, 30.
Sorry frontrunner Elly, you are sweet and perfect but too young.
---
Then, who's from/living in the same city: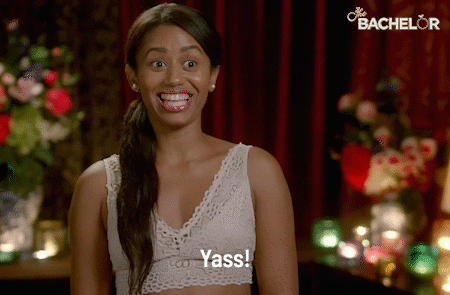 Tim is from Sydney, NSW via Newcastle, NSW, while Anna is from Goulburn, NSW. Same state is close enough. A real regional town vibe.
Blake is from Perth, WA, while Sam Frost is from Mornington Peninsula, Vic. Too far away.
Sam Wood is from Melbourne, Vic via Hobart, Tas, while Snezana is from Perth, WA. Very far away! But Snez moved to Melbourne for Sam.
Richie is from Perth, WA, while Alex is from Mornington Peninsula, Vic. They lived very far away from each other, which defs contributed to the collapse of their relationship.
Matty J is from Sydney, NSW, and so is Laura. It must be noted that Matty J and Laura "crossed paths" in Bondi before the series. DESTINY.
Honey Badger is from Sydney, NSW via Port Macquarie, NSW, while Brittany is from Port Macquarie, NSW and Sophie is from Moreton Bay, QLD. Frontrunner Brittany and Nick Cummins were born in the same hospital. Did that make them soulmates? No.
Conclusion:
It is slightly more likely for Bach couples to stay together if they live in the same state. It does not determine a winner, simply a better chance of survival.
Season 7 prediction based on the city theory:
Dr. Matt is from Melbourne, and our Melbourne ladies are: Chelsie, Jessica, Mary.
Very sad for Elly, but very good news here for archery champion Chelsie.
---
A golden ticket or a white rose or whatever: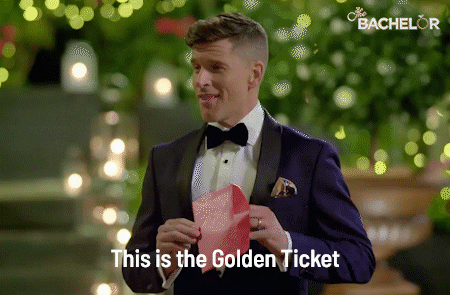 There were four first impression roses thrown out in season one of The Bachelor. Anna did not get one.
In season two, someone called Holly got a white rose – keeping her safe for two rose ceremonies – but did not win. Katrina and Louise got first impression roses – and Louise did end up dating Blake for 18 months, but not winning the season. You tell me what that means.
On season three, a white rose meant you could ask Sam Wood on a date – that went to Heather, an audience fave. Sarah scored a first impression rose.
Alex won the white rose to spend extra time with Richie in a ~secret room~ and won the whole season, while Michelle copped a first impression rose on Matty J's season and left middle-of-the-pack.
Brooke scored the key to Honey Badger's house, which I almost forgot about. She left before she could win.
Season 7 prediction based on the special rose/ticket gimmick:
Only one person who immediately made an impression on a Bachelor went on to actually win the competition. This spells MORE bad news for Elly who copped the Golden Ticket on Wednesday.
---
Scoring a rose before the ceremony/during a date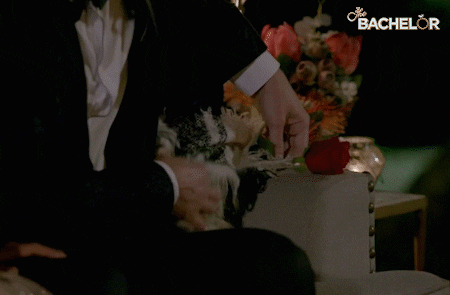 During her two solo dates with Tim – leaving aside hometowns – Anna nabbed a rose early. Sam Frost scored four roses while on dates with Blake. Snez received a rose during two of her dates with Sam.
Alex also got two roses on her two single dates, as did Laura.
Sophie and Brittany scored many, many roses on dates, and neither of them won. Data about them is basically useless, but for completeness, we will continue to include it.
Elly got a rose and the Golden Ticket during the cocktail party on Wednesday's premiere. Sogand copped a rose on her first date.
Season 7 prediction based on receiving roses during dates:
This seems statistically significant – especially if you get two roses – but we can't say yet who will get the most roses outside of a ceremony context. But Elly and Sogand are certainly starting out strong and Sogand does have a similar job and age.
And let's not forget Chelsie also nabbed a rose on the first group date, even if it was based purely on luck.
---
Getting called out first in the first rose ceremony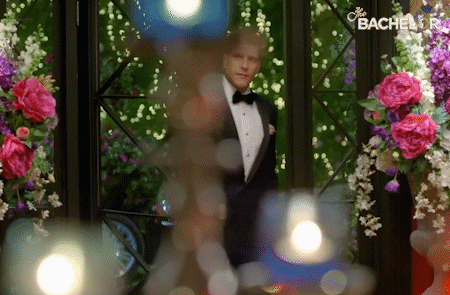 Anna did not get called out first in the first rose ceremony. Neither did Sam Frost. Or Laura Byrne.
But Snez got called out first in hers, as did Brittany. Alex Nation didn't need to get called out as she already had the white rose.
Season 7 prediction based on the first rose ceremony:
Chelsie got the first call out this time around, but the data is inconclusive. Getting called out first in the first rose ceremony likely has no bearing on who wins The Bachelor. Sorry Chelsie. You're still in the lead, but not too in the lead.
---
Copping the first date: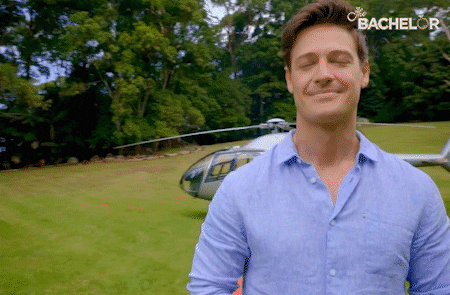 The first one-on-one date in season one went to Sarah, who is not Anna. Someone called Jessica got a first date with Blake Garvey. First impression Sarah went on the first date with Sam Wood.
In season four, Nikki – who was robbed – copped the first one-on-one. In season five, Elora had the first solo date. Shannon scored a solo date with Honey Badger first up on season six.
Apparently if someone was named Sarah they would be statistically likely to score the first date. But we don't have a Sarah! But, it's important to note that none of these first date beauties won the perfectly chiselled abs trophy.
Season 7 prediction based on the first date card:
Based only on data, Sogand will not win The Bachelor. So let's keep an eye on who gets the second solo date, shall we?
---
The importance of the first pash: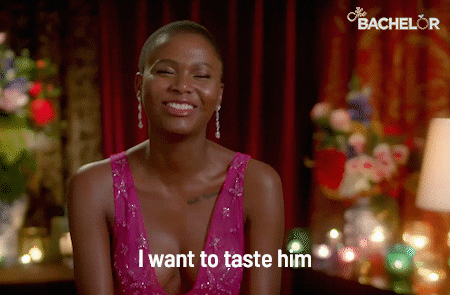 Tim's first pash was with future Bachelorette Ali Oetjen. Blake's was with Jessica. Snez got the first snog from Sam Wood.
Nikki was the first to passionately kiss Richie. Laura was the first to twist tongues with Matty J. Brittany was the first to suck face with the Honey Badger.
Season 7 prediction based on first kiss:
Sogand has already become the first woman to neck with Dr. Matt. Can that overpower the toxic first date energy? Conclusion: The secret to long-lasting love may be to score the first tongue-mash on The Bachelor.
---
Are gimmicks an advantage?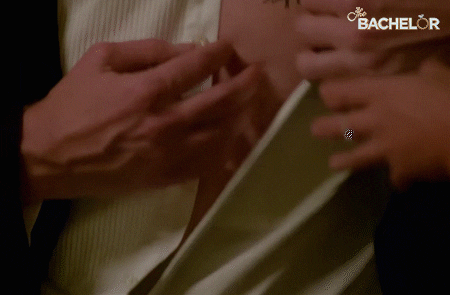 Anna had no gimmick – unless lipstick on teeth counts as a gimmick. Neither did Snez or Laura.
Meanwhile Sam handed Blake a plush toy dog dressed as the Tin Man, who infamously was looking for a heart, and Alex wrote Richie a corny-ass letter.
Brittany turned up with fortune cookies, apparently, which did not get a run in the episode, while Sophie gave Honey Badger the remote control for a toy speedboat.
Season 7 prediction based on introduction gimmicks:
Conclusion: Going in with nothing but your winning personality seems to be the secret to a long-lasting relationship. So, that's a no to Chelsie's oxytocin and Elly's marshmallow cook-up.
---
Final Season 7 Prediction: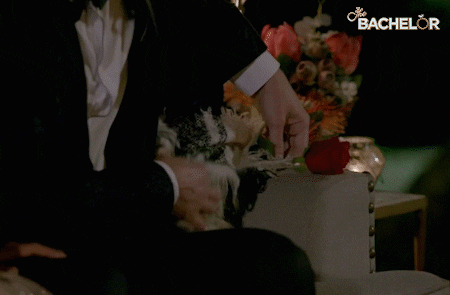 Based entirely on the available data, Chelsie wins The Bachelor, but look, don't quote us on that.
Watch The Bachelor on Wednesday and Thursday nights on Channel 10 at 7.3opm.