The Bold Type Vs. Younger: Which Is The More Iconic TV Series?
They're probably your two favourite TV shows so it's no coincidence that Younger and The Bold Type have a lot in common.
Both shows are set in New York City and feature a group of 20-something women trying to balance their successful careers with their messy personal lives. In addition to this, both series' tackle some of the most topical social issues of the day.
But while I'm addicted to both shows, which is ultimately superior? It's time to find out. This is going to take some serious maths. Ooft.
Which is the more iconic series: The Bold Type or Younger?
#1. Their Careers
The fast-paced world of publishing in New York City is definitely interesting, from books written by messy influencers to Game of Thrones-style novel series. While it can be exciting watching Liza and Kelsey duke it out against other publishers for a promising title, as the series rolled on, it's started getting kind of repetitive.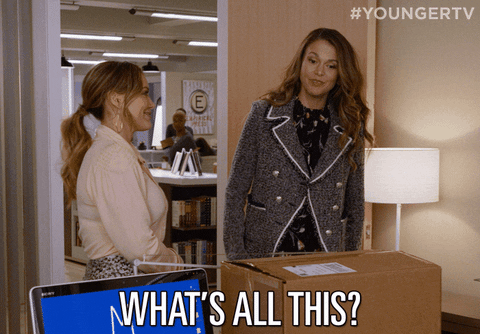 Over at Scarlet Magazine, there's always something different going on and we see it all from every angle, with Kat across social media, Jane writing features and Sutton handling the fashion side of each issue. Maybe I'm just a sucker for anything with a similar vibe to The Devil Wears Prada, but the work side of the show never gets dull.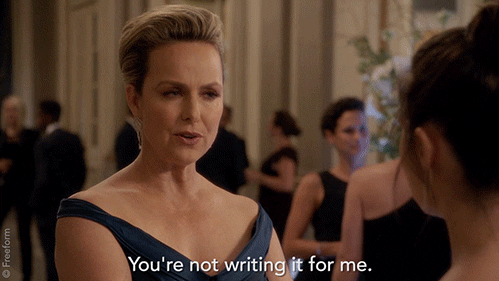 Verdict: The Bold Type leaps ahead. I would honestly die for Jacqueline — the iconic Scarlet editor-in-chief and the greatest boss ever.
#2. The Leading Lady
There is no denying that Liza carries Younger. I mean, the name of the show is basically about her journey, trying to get reemployed after having a family. And as a character Liza is just perfection — she's kind, hilarious, a bit daggy at times, but also immensely intelligent and damn good at her job.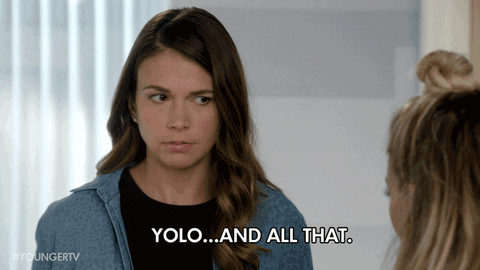 I hate to admit this but out of the three main besties on The Bold Type, Jane probably carries most of the weight and therefore is considered the lead character. This is unfortunate because, umm…Jane sucks.
As we've already established, Sutton is the best character and Kat definitely has her charms but Jane can be straight-up ignorant and often puts other people down.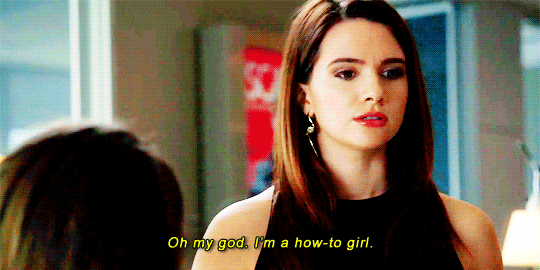 Verdict: I would hang out with Liza over Jane any day. One point to Younger.
#3. Inclusivity
Younger started off strong, with Liza's bestie Maggie a proud lesbian and Lauren being sexually fluid, but as the seasons have gone by their storylines have been sidelined for more cis-centred relationships. Bring. Back. More. Maggie.
Whereas The Bold Type has always been rooted in LGBTIQ+ relationships, putting Kat's on/off relationship with Adena at the forefront, along with her blossoming romance with her campaign manager Tia in the most recent season. The series' storylines also often engage with race and privilege, unlike Younger for the most part.
Verdict: The Bold Type has bossed this one and we're even again.
#5. The Man Candy
Younger has Josh. Josh is so hot that when I look at him, I immediately start blushing. Josh is so hot that often when I'm down, I just look at his smile to lift my mood. Josh is so hot that he makes me feel things in my undercarriage.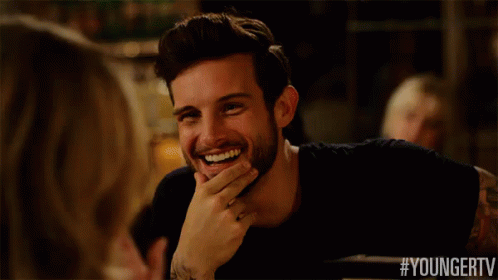 Pinstripe is pretty cute, that's for sure. But after his scenes, I'm not left with any real thirst.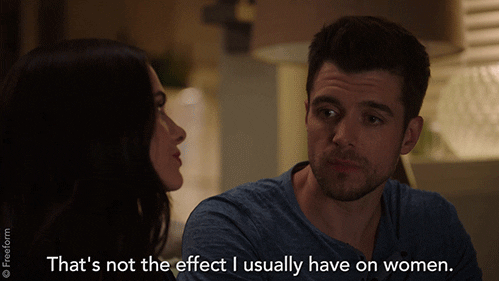 Verdict: JOSH IS SO HOT I MIGHT COLLAPSE HERE AND NOW JUST THINKING ABOUT HIM. Younger is kicking some serious man candy ass. +1.
#6. The Drama
While I love me some Younger, so much of the early seasons were dominated by Liza trying to keep her real age and previous life as a secret, as she kept weaving a web of lies that became exhausting to watch.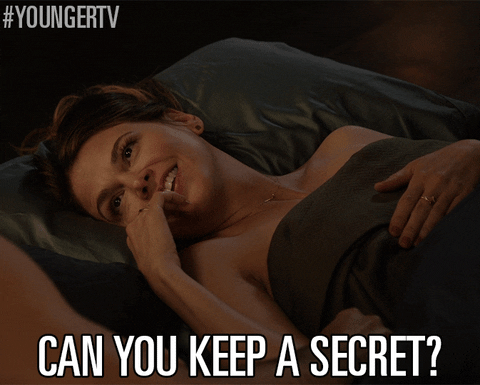 Meanwhile, the drama for the staff over at Scarlet is always new and fresh every week, so it doesn't feel so repetitive. Whether it's Sutton struggling with her career goals, Kat trying to work out whether she should stay single or Jane freezing her eggs, there's always a different dynamic.
Verdict: Another point to The Bold Type.
#7. The Humour
Diana is THE BEST. Younger without Diana and her hilarious mood swings would be like Friends without Phoebe. She might not be in every episode but when she's there, she immediately steals the spotlight with her deadpan personality.
Out of The Bold Type's three besties, I'd say Sutton is the one who can be relied upon to gift the most laughs. But do I lol my face off at her jokes? Probably not.
Verdict: Younger's Diana is forever my queen and imho one of the greatest comedic characters on television right now.
#8. The Friendships
Not all friendships are equal on Younger. Liza can sometimes take Maggie for granted. Lauren rarely gets any love. And Kelsey can often treat Liza like trash. This isn't exactly the show to watch if you want to feel empowered about female friendships.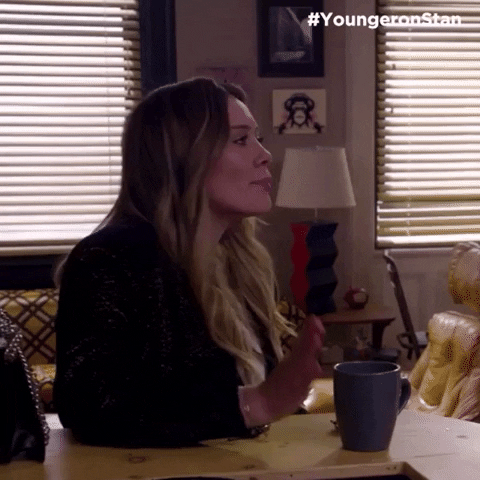 On the flip-side, Kat, Sutton and Jane have an unbreakable bond. They are always there for each other and are total BFF goals.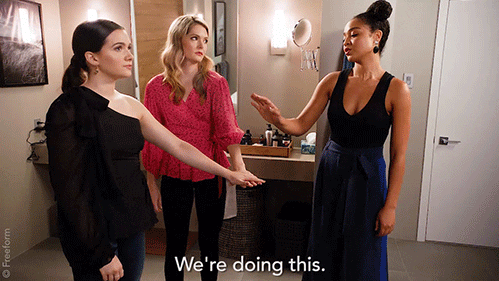 Verdict: The Scarlet ladies have this one in the bag. And we have an….err tie?
Final Verdict?
I truly love Younger and it's still one of my favourite TV shows of all time, BUT if I think about each show separately, I've got to give this to The Bold Type.
Thankfully, you don't have to choose to watch one or the other and I suggest bingeing them both back to back.
–
The Bold Type and Younger can be streamed on Stan.