We Binged Old 'Bachy' Episodes To Predict The Winner Of 'The Bachelorette' 2019
Well, here we are again, losing our entire lives to the wonders of The Bachelorette season five.
It's almost exciting to think about watching Angie Kent sort through a pile of ripped dudes to figure out who is on there to get back at his ex, who is looking to plug their 'business', who wants to hang out with the boyssssssss, and who is actually ready to have a relationship.
What we're expecting for the rest of the season: back pats, friendship, weird masculine rivalries, and a bunch of minor jerks self-describing as "cheeky". And, hopefully, for Angie to fall deeply in love.
In the spirit of Angie, known consumer of TV (see: Gogglebox), we binge-watched a heap of old Bachelorette episodes to figure out which bloke might win the whole damn thing. It worked for Dr. Matt – why wouldn't it work here?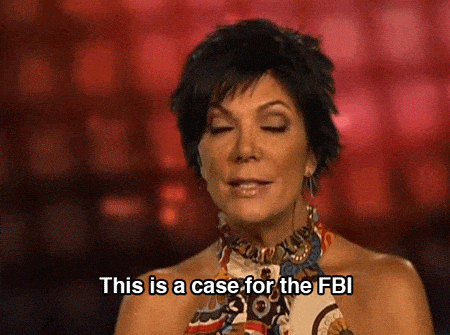 ---
Let's start with age and basic math:
Sam Frost, then 26, chose 30-year-old Sasha Mielczarek, four years her senior, in season one. The pair broke up in late 2016, after more than a year of dating.
Georgia Love at 27 chose Lee Elliott, 35, in season two. They're now engaged, even with the eight years between them.
On season three, Sophie Monk, 37, picked 44-year-old Stu Laundy as her winner. He's seven years older than her, but was still actually closer to her age than a chunk of her other contenders. They split just three months after their season finished up, in January 2018.
For season four, Ali Oetjen at 32 chose Taite Radley, 28. They're still together now – even with the age difference of four years.
Conclusion: Age gaps seem to have nothing to do with who wins The Bachelorette, or if they stay together. Still, for the most part, the winners are older than the Bachelorette herself.
Season five prediction based on the age gap theory:
These blokes are older than Angie, who is 29 years old: Adam, 34; Carlin, 30; Glenn, 31; Haydn, 32; Jamie, 39; Jesse, 31; Ryan, 32; and Tom, 31.
Who's from/living in the same city:
Sam was originally from Melbourne, and Sasha from Bowral. While Sam lived in Sydney, the long-distance was still too much for the couple.
Georgia is from Melbourne, as is Lee. A good sign.
Sophie is from the Gold Coast, Stu from Sydney. Did the distance contribute to their relationship breakdown? Maybe?
Ali is from Adelaide, and her chosen bae, Taite, is from Ballarat, but they live together in Melbourne.
Conclusion: Looks like the secret to staying together post-Bachelorette is living in the same city, whodathunkit? But that can just mean moving to the same place… (And remember, Angie's dad is not a fan of New South Welshmen).
Season 5 prediction based on the city theory:
Angie is from the Sunshine Coast. These are our Queenslanders: Adam, Alex, Matt, Niranga, Ryan and Tom.
Taken together with the age thing, that's good news here for: Adam, Ryan and Tom.
Can you win if you're first out of the limo?
On season one, Richie was the first out of the limo. He ended up third.
Then Cam, the fireman, arrived first on Georgia Love's season. He ended up fifth overall.
Apollo was first out of the limo on Sophie Monk's season. He came third too.
First out of the limo on Ali's season was Charlie, who came fourth.
Conclusion: First out of the limo goes far in the competition, but never wins.
Season five prediction based on the limo theory:
Sorry, this means Timm with the sunflowers can't win.
Scoring a first impression rose or something:
In season one, Sam chose Sasha for a first impression rose.
Georgia chose Courtney for a first impression rose in season two – he got to plan a weeks' worth of dates. He wound up coming fourth.
Sophie gave Sam a double delight rose, which entitled him to two single dates. He ended up in sixth place.
Bill won the the wild rose, which meant he could straight up nick someone else's date. He came third.
Conclusion: One person has won after scoring a special rose – so the odds there are neither good nor bad? They at the very least end up pretty far into the competition.
Season five prediction based on some sort of special rose:
The 24-hour rose (it's all in the name) and its accompanying first single date went to Carlin, the hottest one (he also seemed kind). He could win?
Are gimmicks an advantage?
Sasha turned up with a red serviette, fashioned into a rose, and Sam was weirdly charmed by it.
Lee turned up with an entire donkey on season two, and that really impressed Georgia Love.
Stu turned up in episode five as an intruder, getting dropped off in front of the boys from a helicopter, holding champagne. Is champagne a gimmick? Sophie was chuffed to meet someone (she had met before) who was older than 25.
Taite basically got no air time – about ten seconds to call him "dapper" – when he arrived on the red carpet in season four, which is a real curveball.
Conclusion: Gimmicks are good in The Bachelorette: it sets you apart from the other blokes.
Season five prediction based on intro gimmicks:
All but a couple of blokes had a gimmick, which makes it hard to cut through. Still, it feels like Timm's was the most spot-on, and Carlin's serenade definitely moved Angie. So Timm and Carlin are the top blokes here.
Getting called out first in the first rose ceremony:
Alex was called out first on season one. He came fourth.
Our winner Lee was up first on season two.
Apollo caught Sophie Monk's eye early on season three.
Ivan actually scored the first rose after Bill on season four. He came 12th, not a great indicator there.
Conclusion: Leaving aside people who already had a ~special~ rose, and s2 winner Lee, the callout order doesn't seem to really have an impact on who wins. Perhaps the Bachelorette's first impressions aren't always so crash hot?
Season 5 prediction based on OG callout order:
After Carlin, holder of the 24-hour rose, Matt was the first person to be called out at the first rose ceremony. He could win? Maybe? We have no idea.
Winning the first date:
The season one first date went to Dave. He came fifth.
The first single date in season two went to Jake, who came third.
Sophie chose Jarrod, the runner-up, for her first date in season three.
On season four, Ali's first date was with Charlie.
Conclusion: The winner of The Bachelorette never gets the first date. The first date is a curse.
Season five prediction based on winning the first date:
The first single date this season went to 24-hour rose winner, Carlin. So the next single date after that might be the truly cursed one, which means Jackson, one of her undercover brother's picks, might be in trouble here.
Copping a rose before the ceremony/during a date:
Sam Frost loved to give out roses on dates, handing them out to Sasha (twice), Dave, Alex, Davey, Michael and Richie.
Georgia was much the same, handing out roses mid-date to Jake, Lee, Courtney (twice), Clancy, Cameron and Matty J.
Sophie was also giving out all the date roses, to Jarrod, Luke, James (twice), Sam, Apollo (twice) and Stu. But Jimmy ended up coming fifth.
Ali loves roses also! She gave them out to Charlie (three times), Robert, Bill (twice), Taite, Daniel and Todd. If only Charlie and Bill hadn't both cooked hometowns so much…
Conclusion: Only one winner here has gotten more than one mid-date rose. All the winners have gotten a rose on a date though.
Season five prediction based on receiving roses on dates:
There is no way to say this early in the game. But you've gotta get at least one mid-date rose to take out this thing. But don't get too many! The lustre might fade. That spells… okay…. news for Carlin, Jackson and Ciarran.
The importance of the first pash:
Sasha scored the first pash of season one, on their first solo date in episode three.
Jake copped the first smooch on the first single date of season two on episode two.
Jarrod twisted tongues with Sophie Monk on the first solo date of season three on episode two.
Bill got the first snog on season four on the very first night, when he scored the wild rose.
Conclusion: First pash makes it into the final three, but doesn't necessarily win the series. Perhaps there's something in not getting the first date, but getting the first kiss?
Season five prediction based on the first kiss:
Carlin got the first pash on his 24-hour date, which puts him in the lead for Angie's heart.
Can an intruder win The Bachelorette?
Sasha wasn't an intruder.
Lee wasn't an intruder.
Stu was an intruder – he turned up in episode five – and that didn't stop him winning The Bachelorette.
Taite wasn't an intruder either.
Conclusion: If the right bloke (someone the Bachelorette already knows and maybe sees something in) turns up as an intruder, they can still win the show.
Season five prediction based on the intruder theory:
Well, Ryan, who slid into Angie's DMs on the outside, isn't totally out of the running here…
---
Final season five prediction:
Carlin, a 30-year-old man who serenaded Angie and scored the yellow rose, wins The Bachelorette.
Watch The Bachelorette on Wednesday and Thursday nights on Channel 10 at 7.30pm.