Bachy's Commentating Queen Mary Spills The Tea On Her Time In The House
Sadly Mary, the 30-year-old Brazilian single mum who loved to spill the tea, was sent home from The Bachelor last night.
What are we meant to do now without Mary's commentary? Who is going to drop the one-liners? How am I meant to know what to think and feel about the remaining girls who all have equally valid ~connections~ with a man they have gone on one to two dates with?
Last night, Mary did cop some air time as part of the acrobatics date, but we barely saw her next to the rivalry between frontrunners Elly and Abbie. Though earlier this week, Mary played a vital role in Rachael's downfall, informing Dr. Matt about Rachael's crew member crush.
But truly the most iconic Mary moment of the season, closely followed by her deep lack of enthusiasm for AFL, was when she played one of Cinderella's stepsisters in the annual photo shoot group date. After unbuttoning her shirt – stepsister, but sexy! – she made aggressive, unblinking, absolutely not sexy eye contact with Dr. Matt. It was intense. And it was everything.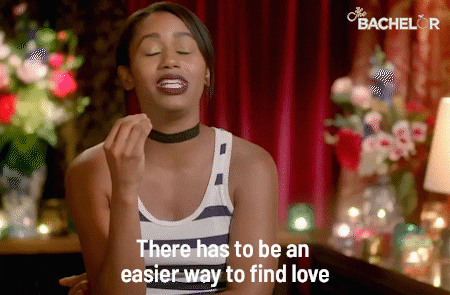 Punkee spoke to Mary about how she didn't flirt as well as Abbie, how Rachael should just own the 'Plan B' thing, and ending up in Dr. Matt's friendzone.
Here's what Mary had to say about her time on The Bachelor:
On going on The Bachelor as a single mum
"I was single, ready to mingle. I was trying to get a good date, it was very hard getting a date being a single mum. A lot of guys don't give single mums a chance because they think, like, ok, she has a kid and she won't have much time. Some of these guys they just want to have a one night stand, they don't want to have a relationship. So I was like, I'm gonna try The Bachelor.
"I was like, why not give it a try? The dates are awesome, the guys are always good looking. So I was like, of course I'm gonna do this – it's a no-brainer."
On what she really thinks about Dr. Matt
"He was tall, handsome, great personality, smelling really good – I was like, heck yeah, checking all my boxes."
Smelling really good? "You don't even have to be close to him, you would just know that he was in the building, because the cologne was so great."
On feeling like she might have been in Dr. Matt's friendzone
"I'm pretty sure friendzone-level, [a connection] was definitely there. I could see myself being friends with Matt because we did have great talks and I'm always funny and a bit crazy and he laughed a lot.
"I never had a single date, so it's hard to know if there would have been something else there when you don't have a single date, because you don't have that one on-one. To know if someone is my match or not, I need that one-on-one. I need to get the person and see how they behave around me and stuff like that, when it's just the two of us. So we hadn't had that, we only had chats at cocktail parties, and that's hard because there's a lot of people around and you have to be more reserved… I don't know if we actually had a connection or chemistry."
On how maybe she should've been a big ol' flirt like Abbie
"I think I didn't have a fair shot having some alone time with him because I'm not blonde, and he obviously likes blondes [laughs]. That's my way of saying I'm black, girl. I should have dyed my hair blonde.
"If I could do different, I think I would go harder on Matt… When Abbie sees Matt, she flops her boobs out and she goes forward trying to get his attention. With me it's different. When Matt is there and there are all these girls on the group date, I kind of get shy a little bit, because I don't want to be all over him when there are all these girls around. I need that one-on-one time to shine a bit more with the person that I'm interested in."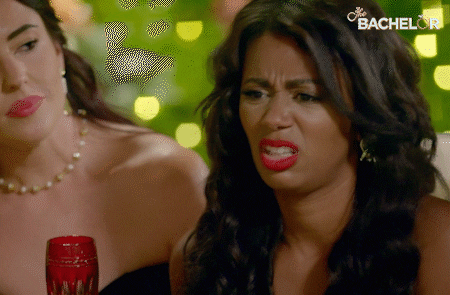 On why she thinks she was sent home
"I had a feeling that I was gonna go home when the second dates started. I was like, err, Elly got a second date, okay, let's see. Maybe he's just gonna choose someone for a second date and then the next one will be someone that hasn't had a date yet, so it might be me or Nichole, so I'm gonna wait and see. Once he picked Chelsie for a second date, I was like, yeah, that's it, I'm going home.
"I think he just sent me home because it was nine girls left, he'd made some amazing connections already with some of the girls, and I think it was a bit too late for me or for Nichole to actually start from the beginning and start something there."
On whether she and the other women really had a 'Plan B' like Rachael
"Of course, there's a lot of cute guys in the crew, we are not blind. We barely see Matt. We don't see Matt every day. So we're like of course, there's a cute guy here, there's a cute guy there, okay, do you want to have a 'Plan B'? That would be a cute one. But we didn't do our phone numbers in little papers to try to give it to them! That was just a conversation once.
"We didn't try to give anybody our phone numbers or try to find their surname on Instagram to seek him out. We were just like, oh yeah, that person is cute, that other person is cute – it's a whole different thing. [Rachael] should just own [her behaviour]."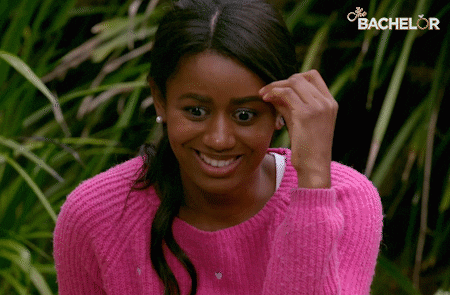 On who she hopes will win The Bachelor
"I am Team Chelsie. Chelsie is my favourite. I want her to win so bad."
On the better odds for finding love on Bachelor in Paradise
"I think I would, because it would have more guys there and I wouldn't have to fight for one guy. It would be an interesting experience though, because it's a lot of bikinis, a beach, and a lot of guys and lots of dates. As long as I get a date I think I would [do Bachelor in Paradise]."