Bachy's Nichole On The Truth About Her Relationship With Billy From 'MAFS'
Nichole, the sporty, adventurous sk8r girl, was sent home on last night's episode of The Bachelor. Did we really just lose all the interesting characters this week, leaving behind only a series of women who are probably a good match for Dr. Matt but make only okay television?
We saw Nichole arrive at the mansion on a motorbike, looking for someone to do fun shit with, pull an extremely solid unimpressed face when she met her "doppelgänger", Monique, and play one of only two of Snow White's dwarves on the photoshoot date. She also skydived this week! Ripper!
But Nichole's biggest moment this Bachy season was of course when she played kinda-AFL with such gusto that she won one-on-one time and a broken rose from Dr. Matt. Their date was a thrilling exercise in listing off every single sport Nichole has ever played.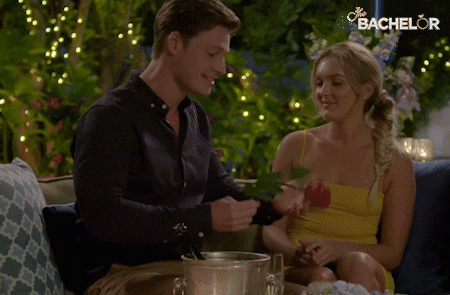 Punkee spoke to Nichole about "bricking it" with fear on that skydiving date with Dr. Matt and those photos of her with Billy from MAFS.
Here's what Nichole had to say about her time on The Bachelor:
On having a few wines and deciding to apply for The Bachelor
"To be honest, I was just at a friend's, and her friend was applying, and she said, 'Well, why don't you apply?' I was like, 'Nah, I'm not applying.' A few wines later she talked me into it, so I applied. Next thing you know I was getting a call to go to the auditions and I was on."
On seeing Dr. Matt shirtless for the first time at her final cocktail party
"All the girls must have seen him shirtless before and I hadn't. I hadn't seen a shirtless guy in a long time as well, mind you – we're stuck in a house with women. So seeing a shirtless guy for the first time and his body, I was like, 'Damn!' [laughs] That was definitely my reaction, I was a bit flustered.
"He's not the type of guy I would generally go for, but he's a lovely guy and I was very open-minded. Obviously the universe put me in that experience for a reason so I figured I'd give it my best shot and see if there was a connection there."
On the "flirtatious vibe" between her and the Bachelor
"I felt like we did have a little bit of a flirtatious vibe with each other, and you could tell that we both had a little bit of interest in each other, but it wasn't a straight-up connection. It was more sussing each other out, a bit of flirty banter.
"I still to this day don't know him that well to be honest. I got five minutes here and there with him at a cocktail party, five minutes here and there at a group date. There's only so much we could get to know each other in that short amount of time, and without a single date, you're sorta screwed.
"Obviously his connections were stronger with other people and he's only got limited time, limited space with everyone, so our connection wasn't as strong as some of the others."
On whether their one-on-one time after the AFL group date was really so cringe
"It definitely wasn't that bad. We had a really nice time and we had a really nice chat. He actually asked if I saw myself in Melbourne. I think obviously there's only so much they can fit into one episode, so you just saw the good awkward bits, I guess."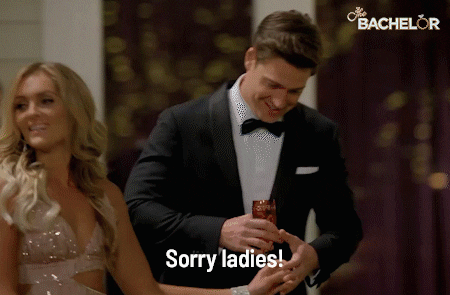 On trying to figure out her emotional baggage on the spot
"I'm an open book. I wasn't scared to write down what my emotional baggage was. But it was actually quite hard because I was sorta like, wow, I don't know if I have any baggage… I had to really scramble to think of something, because I've only had one boyfriend, so I didn't have much experience to be able to sort of know what my baggage is. It's not something I've thought of. I was put on the spot there."
On how she was absolutely "bricking herself" during that skydiving date
"I was shitting it, you just didn't see. I actually told them on my piece of paper that I wouldn't skydive, because I'm pretty much that unlucky person that if I skydived I was pretty sure that the chute would fail on me. I was bricking it, but Matt actually calmed me down heaps by telling me the logistics of it all…
"I sort of went through different waves of emotion – I'd be fine one minute, bricking it the next, fine one minute, bricking it the next, and then next minute you're out and it's the most amazing feeling. I'm so glad I did it."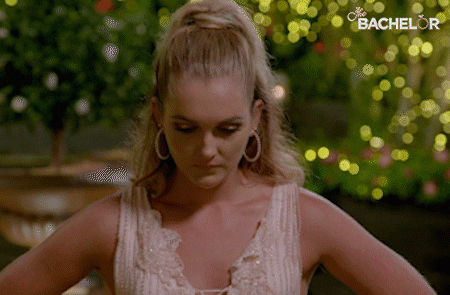 On changing her final outfit last minute because she thought she'd be going home
"I actually changed my outfit look that night, because I had a big feeling that I was going… The first outfit was meant to be like a real beachy [look], it was like a peachy coloured dress and my hair was meant to be like Coachella vibes – it was meant to be very happy and vibrant. And then I was like: 'Put me in a black outfit, give me some dark eyeshadow, make me look sexy, I'm going out with style.'"
On how she's not really as "up herself" as she might have seemed on The Bachelor
"I'm so grateful for the experience, and all that you got to see of me was great and all the funny moments they put [in]. I think a lot of stuff was a bit heightened to what I really am. I'm not really that up myself… If you go on a little bit confident on the TV, it looks like you're super, super confident, when in reality, you're just a confident girl, but it can come across like you're a lot more confident than what you are.
"Honestly, it's just my humour. I take the piss out of things in life. I was just making jokes here and there. With some of the lines, me being like, 'Who wouldn't wanna date me?', stuff like that, it's just me being funny. But it did come across like I was being full serious at times. I was definitely just joking around."
On having no idea who is going to win The Bachelor
"I'm torn between Elly, Chels and Helena. But now seeing episodes with Abbie, it's starting to look like Abbie as well. So I'm just as confused as Australia."
On her budding romance with Billy from MAFS
"Me and Billy have been talking for a little while now, and that was actually our first date. So you've caught that, which is pretty cute. We've only just sorta been talking through mutual friends and he'd been asking me to go on a date for a while now, he wanted to go to The Echo with me, but I didn't have time because I was working that week. Our schedules haven't really been aligning, but we finally got in our first date. So it's all new at the moment."