Dr. Matt Told Latest Dropped 'Bachy' Hopeful Sogand That She Let Their Spark Die
Sogand, the engineer who seemed so totally swept up in resenting Abbie that she forgot about Dr. Matt, was dumped from The Bachelor last night.
After trying to belly dance her way into the Bachelor's affections at a cocktail party last week, this week she took one of the very valuable two date cards to "show some initiative" and reach out to our astro-banker.
Unfortunately, their one-on-one time didn't seem to go well, with Dr. Matt pressing her to explain why she hadn't explicitly said she was into him since their orchestral single date, way back in episode two.
She scored the first kiss and had a brief saucy moment in the annual photo shoot date, but was ultimately struck by the first date curse, which saw her and Dr. Matt's connection just kind of fizzle out.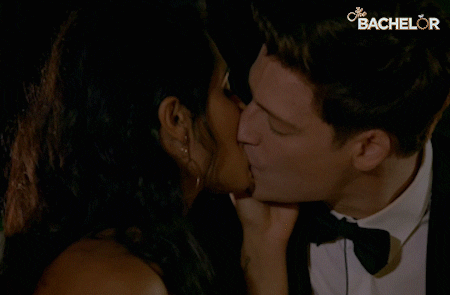 Instead Sogand spent her time trying to let people know about Abbie's true intentions: from Matt's BFF Kate, to Laura and Snez, but somehow managed to miss out on telling Matt himself. She even confronted Abbie about Abbie's confusing timeline lies and after being eliminated she stated that she hoped Abbie's true colours would be shown.
Punkee spoke to Sogand about her time on the show, her conflict with Abbie and how Dr. Matt straight-up told her that their connection had died.
Here's what Sogand had to say about her dramatic time on The Bachelor:
On keeping it "civil" with Abbie around all that ~drama~
"What made it to air and what was shown wasn't all that it was. There was a bit of drama, but we definitely had some good times and we talked it out and made sure that we're civil. We had to live together. But when I was asked a question about Abbie in any occasion, I wasn't gonna lie, or fake it.
"I wasn't too happy about all the drama, but it did happen, it was part of the experience."
On being asked about Abbie and her true intentions and not holding back the truth
"I never really went out of my way to say anything. I didn't think it was my place, but if I was ever asked I didn't actually lie.
"Matt asked me a few times about Abbie, and Matt's best friend [Kate] also asked me as well, which didn't actually make it to air. But she asked me how I feel about her, whether she's here for the right reasons, and I just wasn't gonna lie to her. I knew she was gonna watch the episodes back and think, 'Why did she lie to me when I asked her the question?' So I had to be honest.
"It was interesting to watch because he actually brought his best friend in to help him out and he didn't listen to her. I wonder how he's feeling watching this back."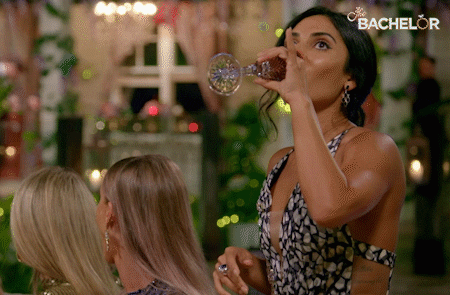 On what she really thought about Dr. Matt
"He's not exactly my type, but I definitely went in there with an open mind. I knew that The Bachelor would pick someone who has a lot of the qualities that most of the girls would be looking for. I wanted to give it a red hot crack, and I did.
"[The qualities I was looking for that he had were that] he was ready to settle down. He had a big love for life, he loved to get out and do things. He was funny [and] doesn't take himself too seriously, which is one of the biggest qualities I look for in a guy."
On why she kind of held back after their romantic violin-led first date
"After our first date, I could definitely see a future with him. I could definitely see we had the chemistry. I walked away feeling pretty confident that this might actually go somewhere. But I figured I just needed to take the backseat and let everyone else have a chance with him.
"I think at the beginning I was okay [watching him form other connections] because I wanted to play it fair. I wanted him to have a chance with everyone else so that he can make the right decision. But I think when it got towards the end I realised that I had fallen behind, and maybe should've been a little bit more forward."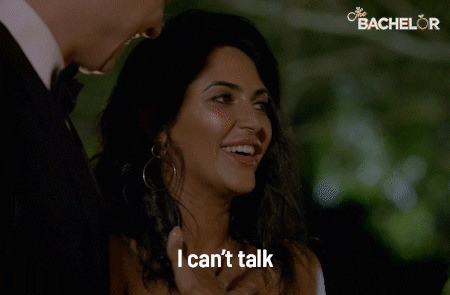 On last week's awks Shakira-inspired belly dance
"It definitely wasn't as awkward as it seemed on TV. He really enjoyed it. I actually got him to get up and do a dance with me as well. He was not very good at it, but he gave it a go. It was really funny."
On what went down when she took that date card and took the "initiative" to talk to Dr. Matt
"I sort of opened up about how I'm still here, I'm still interested. He seemed a little bit surprised, you know, 'You haven't told me how you feel about me.' I said 'Look, I would've left if I didn't feel the same way, and I'm not here to waste your time or waste my time, so I'm not here to "win".' It was a good chat and I got a little bit emotional at the end. I just realised that maybe I've left it too late."
On why she was sent home last night, after finally telling Dr. Matt she was into him
"I think after he came back with a rose and gave it to Abbie, I had a feeling this might be it for me.
"I don't think it was anything I could've said or done that would've changed his mind. Even though I took the initiative and took the date card to go over and speak to him, it was probably a little bit too late. He had said to me he had no idea that I was interested in him, which was confusing for me because I had made an effort at every cocktail party and had a chat to him, make sure he knows that I'm here and I'm still interested. But I guess I wasn't as forward as some of the other girls.
"It's not in my nature to be so aggressive in terms of trying to get someone's attention. I think on The Bachelor that's just how it goes – you've just gotta play the game. You can't really take a backseat and wait for the Bachelor to come to you. He can't really read your mind, right?"
On what Dr. Matt said to her when he took her out to the limo after the rose ceremony
"He just said to me that there was a spark after our first date but I left it for too long, and it just died. He said that I'm sure you'll find someone on the outside and he'll be the luckiest guy. And I said thank you!"
On who she thinks will win The Bachelor
"I would say either Elly or Chelsie are definitely my top two."