Abbie Talks About The "Ludicrous" Hate She's Copped Since Being On 'The Bachelor'
Abbie, our horny queen, was quite brutally rejected on The Bachelor last night. She was flown all the way to South Africa, totally sure of the strength of her connection with the Buff Space Boy, only to be told that Dr. Matt's heart is with someone else. Ouch.
Forever quietly confident, Abbie brought the drama this season – and without her we would've had an extremely vanilla time. Imagine a world where "dog c**t" didn't enter national watercooler conversation? Imagine if we didn't have her reactions? Imagine if we didn't finally have a woman admit to the thing we have long known to be true about this franchise: the Bachelor and his suitors are all extremely randy.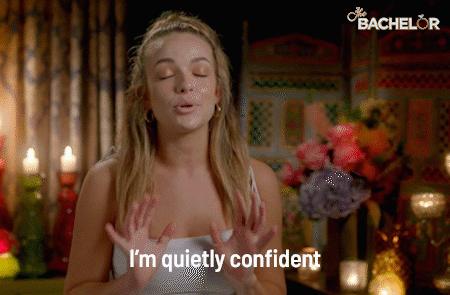 There's actually too much to unpack when talking to Abbie – you could probably gab with her all day, every day.
Her time in the mansion was that fraught. She immediately had a laugh at astrophysicist Dr. Matt with her "Gemini" arrival. They shared a saucy photo shoot connection and cocktail party pash-fest that caused drama. Dr. Matt's BFF Kate, as well as contestants Sogand and Elly all tried to convince Dr. Matt to send her home. There was foot juice and aerial silks and dry-humping on the beach.
It was, to quote the woman herself, a lot.
Punkee spoke to Abbie – who hasn't spoken to Dr. Matt at all since the finale, and doesn't know how she feels about Bachelor in Paradise – about being devastated by Dr. Matt's decision and being the victim of a nationwide slut-shaming effort.
Here's what Abbie had to say about her scandal-plagued time on The Bachelor.
On how she felt about Dr. Matt by the end of the season
"By the end, I was absolutely besotted and in love with Matt. I thought he was the Messiah [laughs]. I literally was like, he's the best person, we get along so well, we have like little personal jokes, we had a handshake at one point. We were like besties and I just loved hanging out with him. I guess it's upsetting that I didn't really get to see any conversations really at all [watching back]. He was just the best, and I was obviously in complete shock when it wasn't me at the end.
"By the end I was forgetting that the cameras were even there. I think I said everything I wanted to say to him. I wanted to leave the experience with no regrets, in regards to holding back my emotions or holding back any qualms that I had with him."
On whether the setting of The Bachelor heightened her feelings for Dr. Matt
"I got asked the question by Jason [Dr. Matt's friend], and I remember in the moment I was like, this actually makes it harder to have feelings for someone. It makes it much harder because you don't get time alone, you don't get to know what they're like in their environment, you [only] know what they're like with you. You don't get to do normal things like go to Coles and choose what salad to have with your salmon that night. It actually made it harder to fall in love. I feel like even though these extravagant dates were great, the yacht was great, whatever, but it's still just hanging out with someone on a different location, on a different mode of transport. I think that, if anything, it made it harder."
On having no idea that she might last until the very end
"No, not at all. I literally remember being to my mum on the phone for the first time after we got in, I was like, 'I'll see you at home, I'll see you in a week. This guy does not like me.' I used to say to the producers – I'd be like, 'He looks at me with disgust.'
At hometowns he said to me, 'I'll miss you,' when he left, and, in my head, I was like, 'That means he's gonna miss me when he sends me home.' Everything that he said I was like completely taking in the most negative way, and I think that's why, by the end, I was trying so hard to be positive and just focus on the good parts. I wanted to be confident because I didn't want to go into it being like, 'Oh, he hates me!' and being insecure, because what good does that do anyone?"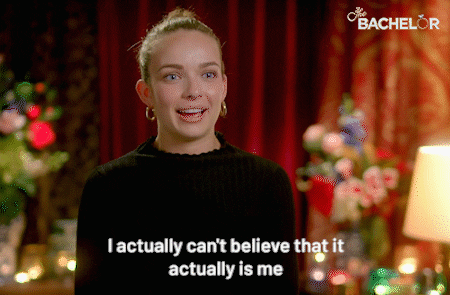 On how she's still grieving the end of her and Dr. Matt's relationship
"I laughed at myself last night going, 'I'll be over this by the time it airs,' and I'm sobbing into my pillow ten minutes before. I was like, 'You're a dumb, dumb girl.' I'm not still madly in love with Matt, it's not like I'm every day being like, why!? But every time I posted a photo with a mushy caption it was because I was in tears. I really struggle with this and I'm really struggling with interviews this morning as well because it's hard to talk about and it's hard that it's finally over and out in the open.
"Everyone thinks that I won – everyone at work, all my friends, like everyone is like, 'Oh my God, are you going down to Melbourne to see your boyfriend after this?' I went to Melbourne a couple weekends ago and everyone was like, 'Ooh, to see Matt?' and I was like, 'Hahaha. No, not seeing Matt! I haven't spoken to Matt.' I've had quite a few toilet stall cries at work."
On how if she was sent home earlier, she could've avoided some of the online hate
"I said that to Matt, I was like, 'You should've sent me home earlier.' Not only was I completely isolated and having a really hard time in the mansion, I completely fell in love with him. I thought it was me. And also now with the public reaction, I've now gone through eight weeks of being completely bullied and abused online. And it's been eight full weeks – it isn't like I got out in week five. I truly wish that he'd sent me home much, much earlier.
"It was so frustrating [to not be able to respond]. I would read comments and some of them were just so ludicrous. People would send me their conspiracy theories and reasons why I don't deserve Matt. People saying, 'All you guys do is kiss,' and the answer is, 'We've done a 12-hour shoot day and all you're seeing is seven minutes.' Of course, they're only including the kissing, we do have conversations. Do you really think I'd get this far just by kissing someone? I find that completely ludicrous. It was frustrating, but I'm glad that I can reply now. I've replied to a few this morning. I've just been like, 'Just examine your opinions everyone.'"
On getting the villain edit, when she really didn't do anything to deserve it
"The thing is, it was so strange watching it because even though they would put snake music just over me sipping a glass of wine, I never said, I think the worst—I would sip a glass of wine and it'd be like "Ssssssssss, it's like, what have I done? I'm just sitting there. The villain edit was really funny. I didn't say anything horrible to anyone. I said a few things that I regret about Elly, saying that she's disgusting – that was out of line. But other than that I didn't really say anything that was horrible. Even when I told Matt about the Monique thing, I was like, 'I don't want to say anything bad about her, I'm just telling you what she said.' It's really strange that I've gotten the villain edit when I've not really done anything mean, it's just that things are taken out of context, but I think my biggest crime was being confident and dry-humping Matt on the beach. So it's confusing."
On being slut-shamed on a national level for being open about her desire for the Bachelor
"It's upsetting personally a little bit. But it's just upsetting as a feminist and because all my friends are feminists, and I surround myself with people who are completely open-minded and don't even think twice about any of this stuff and would never slut-shame anyone in any way. It's just more upsetting for me seeing our society as a whole and seeing how Australia reacts to that, than it is for me personally. Because I don't take it to heart because I know that it's a ridiculous way to look at the world.
"It's upsetting that Australia still sees things this way. Hannah Brown on the American Bachelorette slept with two contestants and everyone praised her, and America's a conservative country, yet here we are slut-shaming me for kissing a guy that I'm dating. And no one's commenting on Matt at all."
On going on The Bachelor after being blocked from Tinder
"There was a lot of speculation around this Scottish boyfriend I had. So I was dating someone for like three weeks, he came to Australia and he was my friend's brother, and then we kind of broke up. I tried to go on Tinder because I was like, you know, why not have another go with someone else? I was like blocked from Tinder and I hadn't been on for six months, so I was like, what's going on?
"The next best thing was applying for The Bachelor and I just kept getting through, and then I was there. I hadn't watched the show before, not a full episode, I'd only watched the Punkee recaps. I literally only watched recaps – that's why Kayla is one of the main characters in my head, because of Punkee recaps. I didn't know what I was getting into to be honest."
Abbie Abbie Abbie, she's a gemini, now it's time to say goodbye 😭 #PaintingsOutForAbbie

Posted by Punkee on Thursday, 19 September 2019